Michigan doctor to be released on $4.5M bond ahead of female genital mutilation trial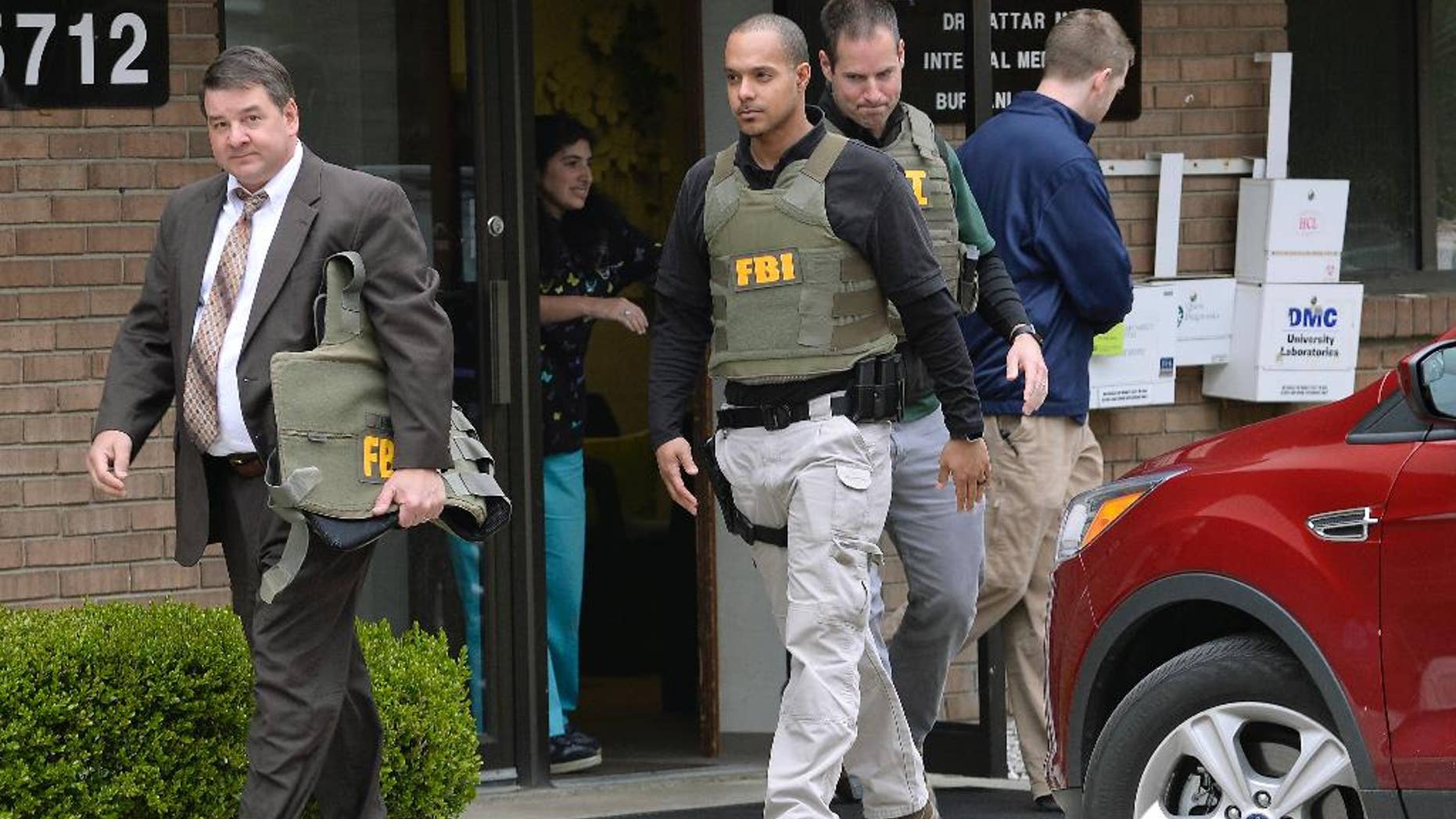 A Michigan doctor accused of performing female genital mutilation on minors in a Muslim sect will be released from jail this week ahead of a federal trial after a judge granted her bond Tuesday.
Dr. Jumana Nagarwala is currently awaiting trial on FGM charges, and was granted bond after supporters pledged to pay more than $4 million if she fled the country. Federal Judge Bernard Friedman called it a "very comprehensive package."
The doctor will be released from custody at some point later this week, FOX2 Detroit reported.
Nagarwala, of Northville, Mich., is accused of cutting at least six girls at a clinic in suburban Detroit, including two girls from Minnesota. The doctor denies she committed a crime, and says she performed a religious custom from her Muslim sect, the India-based Dawoodi Bohra.
She has been in custody without her passport since her arrest in April.
Nagarwala's attorney, Shannon Smith, told FOX2 Detroit the doctor intends to the fight the charges and won't flee.
"It's a fight about a sacred religious practice," she said.
Two other people, Dr. Fakhruddin Attar and Farida Attar, have been charged in this case. The government says the alleged acts occurred at Dr. Attar's Detroit-area clinic with his approval, and Farida Attar is accused of assisting Nagarwala.
The Attars and Nagarwala belong to a Muslim sect called Dawoodi Bohra, and have denied the charges. They say a religious ritual was performed.
According to the Department of Justice, this is believed to be the first case brought under 18 U.S.C. 116, which criminalized FGM, stating anyone who knowingly circumcises, excises or infibulates the whole or any part of the female labia or clitoris of a person who is under the age of 18 "shall be fined or imprisoned not more than 5 years – or both."
"Female genital mutilation constitutes a particularly brutal form of violence against women and girls — it is also a serious federal felony in the United States," Acting U.S. Attorney Daniel Lemisch said. "The practice has no place in modern society and those who perform FGM on minors will be held accountable under federal law."
According to a 2013 census by the Population Reference Bureau, approximately 500,000 women and girls in the United States have undergone the procedure or are at risk of the procedure.
Fox News' Brooke Singman contributed to this report.