Michigan couple faces jail time over lost Dr. Seuss library book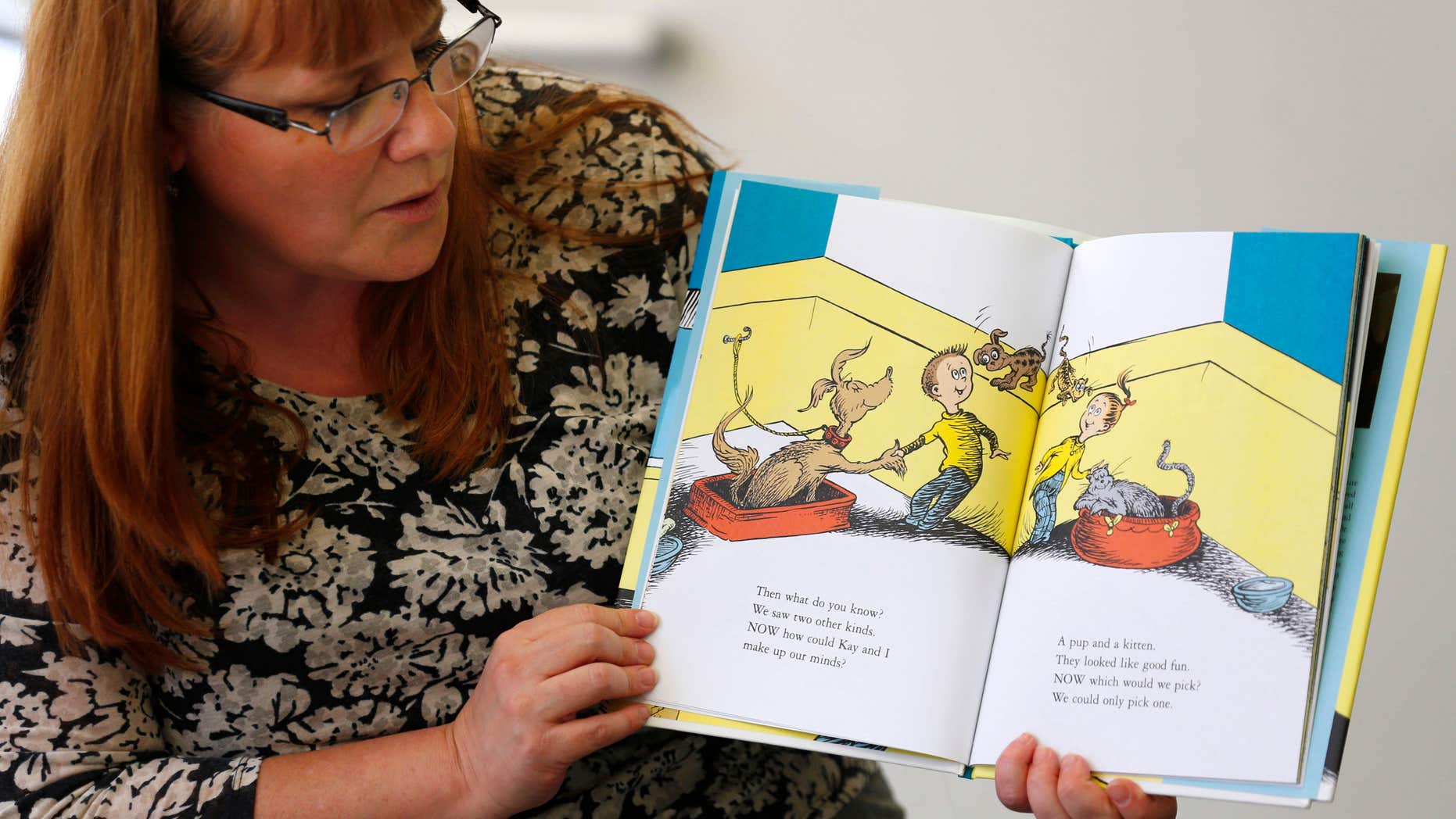 A Michigan judge told a couple Thursday they could get up to 93 days in jail and face a maximum $500 fine for failing to return a Dr. Seuss book and a novel borrowed from a public library.
Cathy and Melvin Duren, of Tecumseh, appeared in Lenawee County court to each face a misdemeanor charge of failure to return rental property. The pair owes about $35 in late fees for "The Rome Prophecy," borrowed in April 2015. They lost a Dr. Seuss book their son borrowed for their granddaughter in July 2014.
"I can't image going to jail over it, but I certainly will fight these charges because I'm not guilty," Cathy Duren said.
WXYZ-TV reported the couple admitted they were negligent in returning the books, but think it's unfair to each be charged a $105 "diversion fee" to the Lenawee County Economic Crimes Unit in addition to fines owed to the Tecumseh Public Library.
According to the Associated Press, the Durens received a letter in December advising them to return the books and pay the fees, as well as the replacement costs if they couldn't find the books. The letter also informed them they could be charged with a crime.
In January, the couple was able to find and return "The Rome Prophecy," but they couldn't locate the Dr. Seuss book. The title of the book wasn't known.
Cathy Duren sent a $55 money order to the prosecutor's office to cover the late fees and replacement costs for the lost book. But Cathy Duren said her money order was refused because she and her husband declined to pay the additional $210 in diversion fees to the Lenawee County prosecutor's crime unit.
Cathy Duren said she feels that she's being extorted by the prosecutor's office.
The Durens had to pay $100 bond to avoid going to jail last Friday when they were served with arrest warrants.
The couple said they probably will never check out a library book again.
The Associated Press contributed to this report.