Michigan cops to apologize for believing Larry Nassar over 17-year-old victim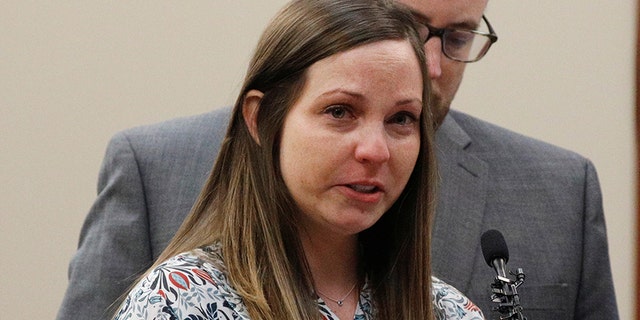 NEWYou can now listen to Fox News articles!
A Michigan police department plans to publicly apologize on Thursday to one of Larry Nassar's victims for reportedly not accepting her 2004 complaint against the former USA Gymnastics doctor.
Brianne Randall-Gay, who spoke at Nassar's sentencing in Michigan last week, filed a police report with the Meridian Township Police Department in September 2004, Fox 47 reported. Randall-Gay, then 17, claimed Nassar touched her breast and vagina for several minutes during a visit in which he was supposed to examine her scoliosis.
The police report released Wednesday, according to the Lansing State Journal, stated that Nassar had removed Randall-Gay's underwear and massaged her backside with his elbow and said, "I bet people at physical therapy don't do this."
Randall-Gay also told police that Nassar tried to put his finger inside of her vagina, but couldn't because she was wearing a tampon, The Detroit News reported.
"[Nassar] said he wanted to see her once a week for a while, for about an hour per visit. He made several appointments for her," the report read.
ALY RAISMAN ON LARRY NASSAR'S PRISON SENTENCE: 'HE'S GONNA DIE IN JAIL BUT ANY NUMBER IS NEVER ENOUGH'
Randall-Gay said she felt "uncomfortable" and "scared" after her appointment with Nassar and had a rape kit processed at a hospital.
The disgraced doctor told police at the time that he had touched Randall-Gay "in the perineum," and said his treatment of the teen required touching her body in those areas as part of a ligament release — and even provided a roughly 25-slide PowerPoint presentation to authorities to detail his technique.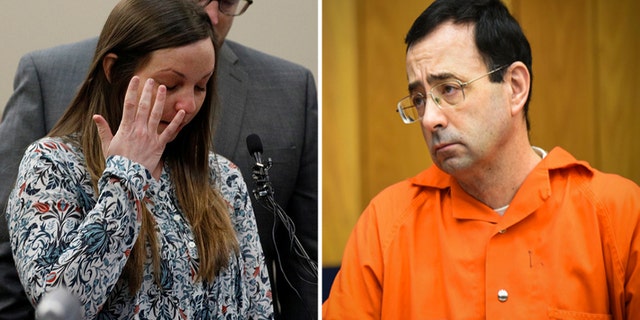 The Meridian Police Department didn't send the report to prosecutors, and dropped the case.
Appearing at Nassar's sentencing last week in Ingham County Court in Michigan, Randall-Gay said that Nassar, when questioned by police, "had the audacity to tell them I misunderstood the treatment because I was not comfortable with my body."
"Sadly, they took your word instead of mine," Randall-Gay said. "I wasn't afraid of you then and I'm sure as hell not afraid of you now."
The manager of Meridian Township — which reportedly paid $1,385 for Randall-Gay's flight from Seattle to Michigan to testify in court — admitted in a statement that Nassar "deceived" police.
"We missed it," Manager Frank Walsh said. "We're not going to hide it. We were deceived." He added that the township always wanted to release the report and did "as soon as the attorney general's office provided the ability for us to do so."
The township has planned a public apology for Randall-Gay on Thursday, which Walsh said is "the right thing to do," adding the town will "focus on what we can do going forward to give victims of sexual assault a strong voice and to listen and be a champion for prosecution."
More on the Larry Nassar scandal...
Another wave of Nassar victims confronted Nassar at his third and final sentencing hearing on Wednesday – this time about sexual abuse at an elite Michigan club run by an Olympic coach.
Nassar had previously been sentenced to 60 years in prison for child pornography crimes, and last week was sentenced to 40 to 175 years in prison for abusing young women and girls while working at Michigan State University.
The number of people who allege they were abused by Nassar has jumped to 265.
The Associated Press contributed to this report.