Michigan Best Buy employees say deer walked through front door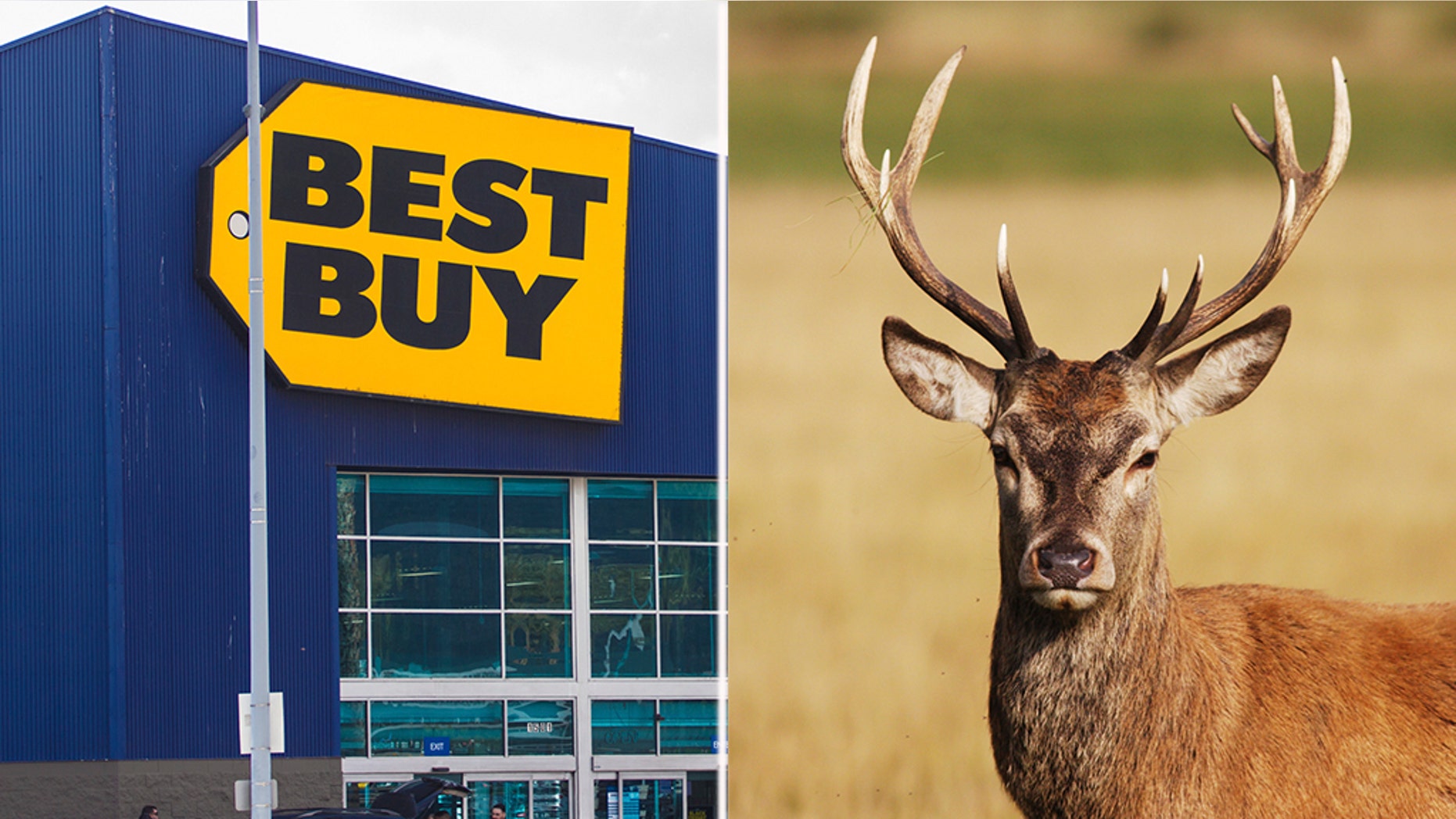 Employees at a Novi, Michigan, Best Buy had an unexpected customer this week: a deer, which reportedly ran through the store's front door.
The six-point buck entered the store at roughly 12:30 p.m. on Wednesday, Hometown Life reported.
PREGNANT WOMEN WHO GET FLU SHOT ARE LESS LIKELY TO BE HOSPITALIZED FROM VIRUS, CDC SAYS
"We wear headsets and one employee on the headset said, 'There's a deer in the store.' One of our managers was thinking that was a code word for something," Erin Ellison, one of the store's employees, told the publication.
Needless to say, it wasn't a code word.
After bolting through the front door, the deer made its way to the customer service department before moving to the store's appliance section, knocking over items on the way.
"There was a lot of havoc and screaming," Ellison told local news station WDIV.
Customers were asked to wait in a break room as employees cornered the animal in the back of the store.
TENNESSEE MAN LOSES LEG AFTER HIS SON RAN HIM OVER WITH A LAWN MOWER WHEN HE ATTACKED HIM WITH A CHAINSAW
The deer, which was unable to stand on the slick floors at one point, eventually stood and bolted out the back exit as employees used boxes and other items to usher it along.
There was no damage and no one was injured during the incident, according to the news station.
"It was wild," Ellison recalled.