Miami police helicopter makes emergency landing after striking large bird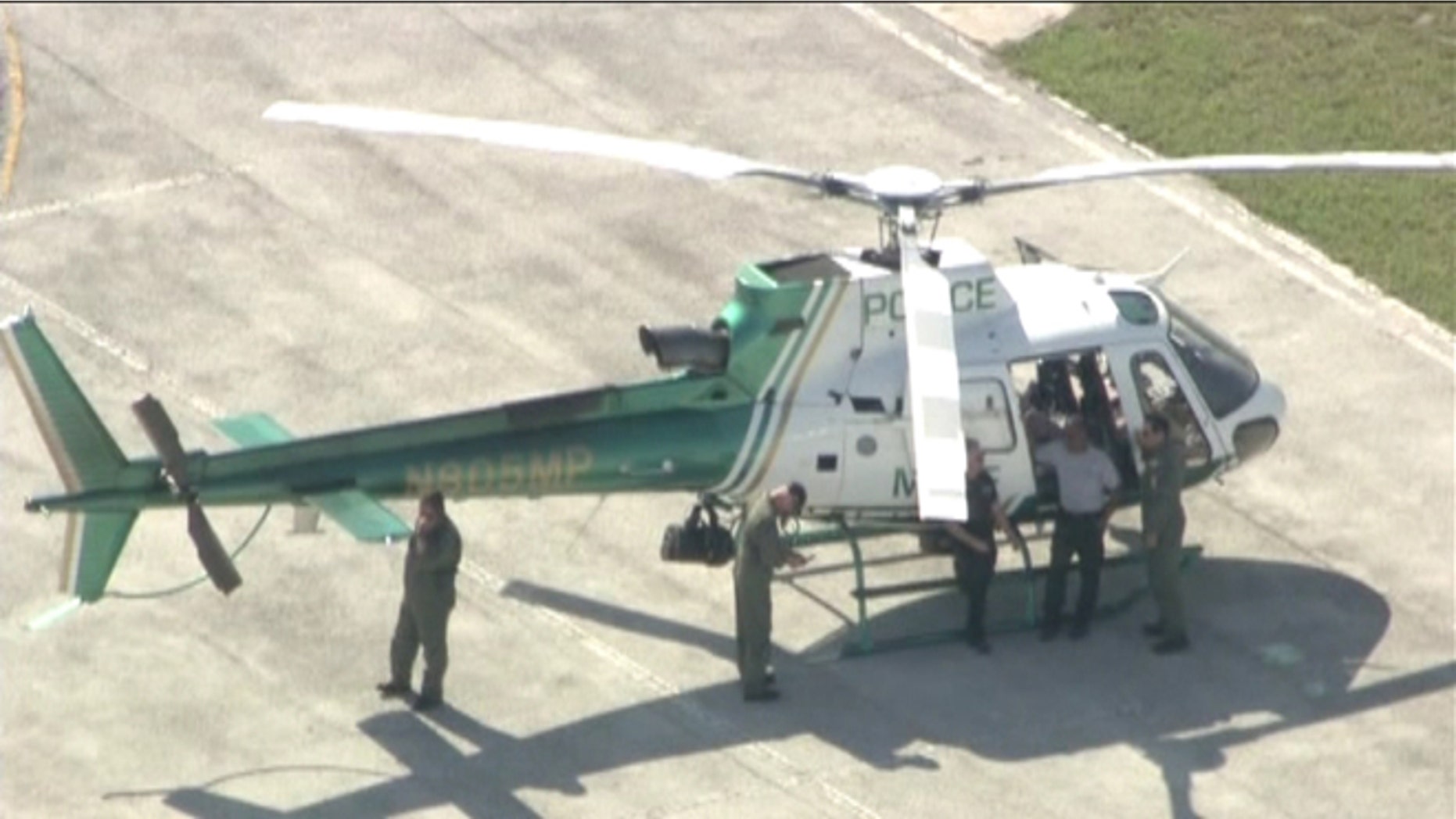 A Miami-Dade police helicopter was forced to make an emergency landing on Tuesday after it collided with a large bird that smashed through the windshield and struck the pilot's face, police said in a statement.
The pilot was not immediately identified, but suffered minor lacerations. He managed to land them helicopter in a parking lot near the Florida Turnpike.
The pilot was listed in stable condition and was transported to a local hospital.