Miami judge faces suspension for using Italian slur to describe African-American defendant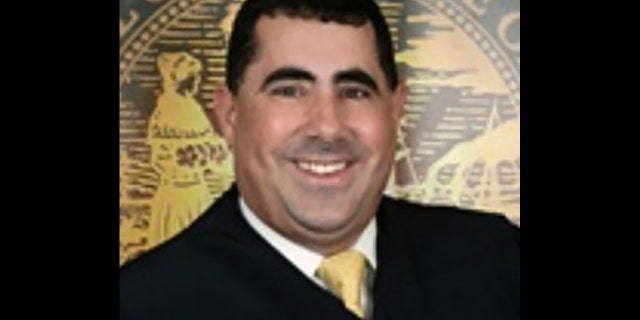 NEWYou can now listen to Fox News articles!
A panel recommended Monday that a Miami judge be suspended for using an Italian slur to describe an African-American defendant and calling another man's supporters "thugs."
Miami-Dade Circuit Judge Stephen Millan admitted to calling a defendant the slur used to describe black people or a person with a dark complexion, the Miami Herald reported, citing a report from the state's Judicial Qualifications Commission. The panel said Millan should be suspended 30 days and fined $5,000 for the incident and Millan agreed to the terms. The state Supreme Court must now approve.
The word in question was M---ie, an Italian term for eggplant that is also used as a slur for people of African descent.
Millan was elected in 2014 and placed in charge of the criminal division of the Miami-Dade circuit court, according to the newspaper. He was formerly a lawyer who handled immigration, criminal defense and bankruptcy cases.
He was accused of using the slur while discussing a case with a lawyer in October 2016. Millan told investigators that he didn't remember using the word, but said he had "no reason to believe the allegation is false," according to the Herald. Millan, a New York native, said he used the word "intermittently" as a kid growing up.
Millan was then overheard in 2017 telling another lawyer that he didn't trust leaving his wallet in the courtroom "with those thugs," the Herald reported.
"The use of racially derogatory and demeaning language to describe litigants, criminal defendants or members of the public, even behind closed doors or during off-the-record conversations, erodes public confidence in a fair and impartial judiciary," Judge Kristina Marx wrote in the commission's report.
Millan is now overseeing juvenile cases.