Miami doctor faces suspension over video of her attacking Uber driver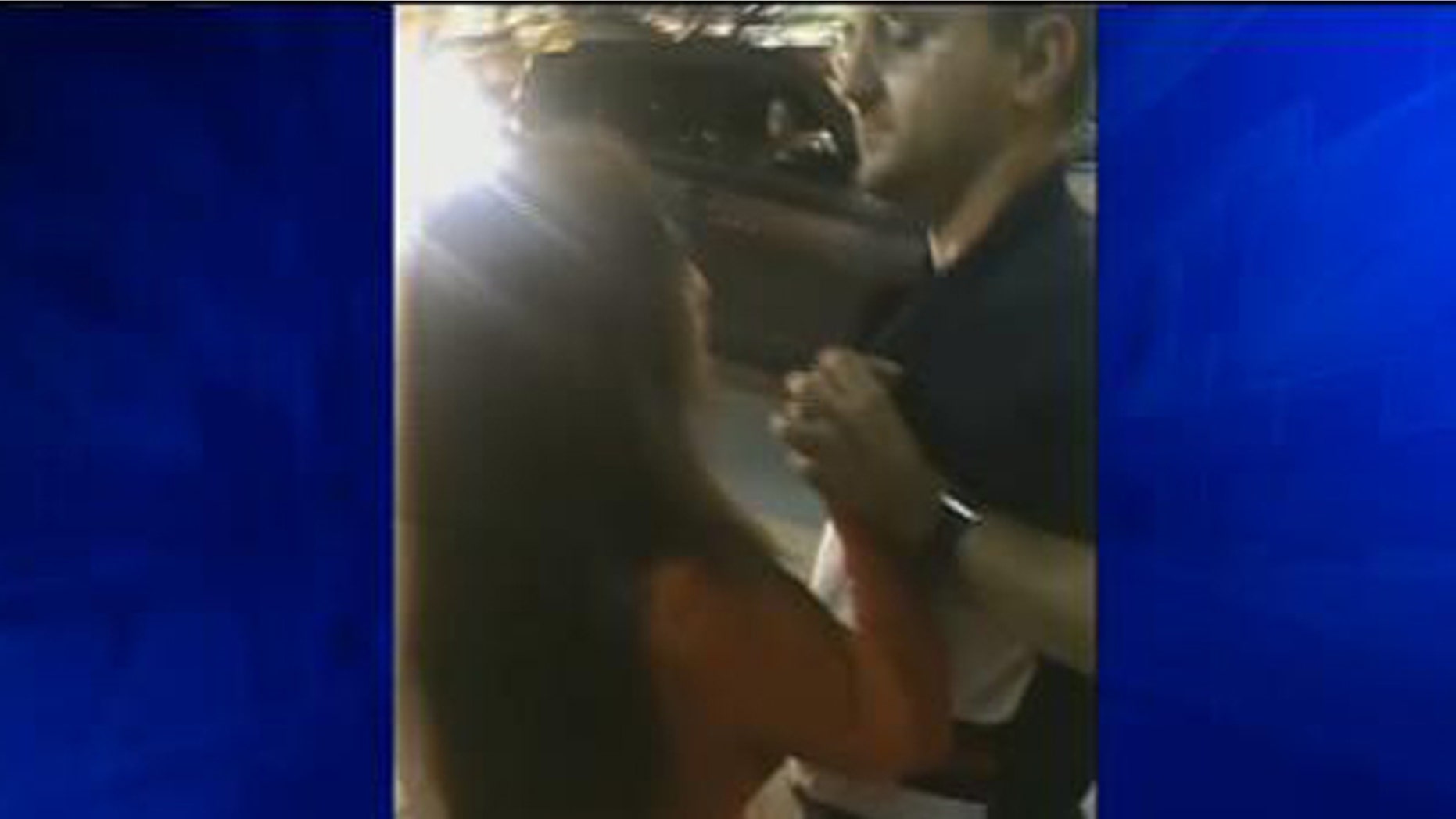 A doctor at a Miami hospital is in danger of losing her job after video surfaced this week of her going on a profanity-laced rant and punching a Uber driver who wouldn't give her a ride.
The YouTube video, viewed more than 1.4 million times as of Friday morning, led to the suspension of fourth-year neurology resident Anjali Ramkissoon from clinical duties with Jackson Health Systems, Miami Fox affiliate WSVN-TV reports.
"Jackson has launched an internal investigation," the hospital said, according to the station. "The outcome of the investigation will determine if any disciplinary action will be taken, up to, and incluiding termination."
On the video Ramkissoon, wearing white shorts and an orange shirt, slaps the Uber driver and kicks him in the groin.
After she is pushed to the ground, she gets up and jumps into the passenger seat of the Uber vehicle.
"Yeah, get in the (expletive) in car! Get the (expletive) in the car!" she says to the Uber driver. "Yeah. Yeah. Yeah. Yeah. Yeah. I bet they won't. I bet they won't. Get the (expletive) in the car you piece of (expletive). Get the (expletive) in the car!"
The video then shows her tossing papers and a cellphone out the window.
Cops were called but the Uber driver declined to press charges, WSVN reported.
The incident took place in Miami's Brickell neighborhood early Sunday.
At Ramkissoon's home Thursday, her family called police on reporters, WSVN reported.
Ramkisson hadn't even ordered the Uber ride, the station said, quoting the man who posted the video on YouTube Tuesday.