Mexican Man Charged With Murdering Border Agent Brian Terry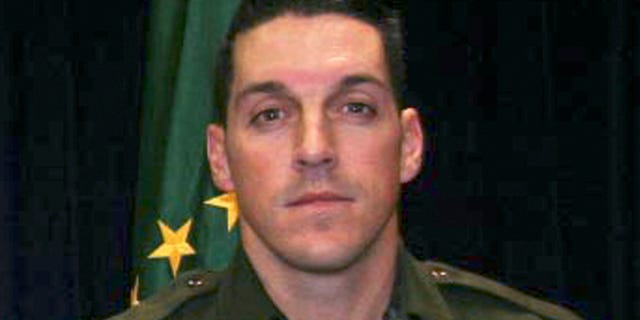 NEWYou can now listen to Fox News articles!
PHOENIX -- A grand jury has indicted a Mexican man on eight charges, including second-degree murder, in a shootout that left a Border Patrol agent dead near the Arizona-Mexico border.
The indictment for Manuel Osorio-Arellanes was unsealed Friday and included charges of assault on a federal officer. He's in custody.
Agent Brian Terry was killed Dec. 14 in a shootout with bandits about 13 miles north of the border.
It broke out as Terry and three other agents tried to catch five suspected illegal immigrants at the bottom of a canyon north of the southeastern Arizona city of Nogales.
The indictment says at least two of the immigrants were carrying assault rifles in the "ready position" when they encountered the agents and shot at them after they identified themselves as law enforcement.