Mexican Mafia hitman turned super snitch to be paroled in California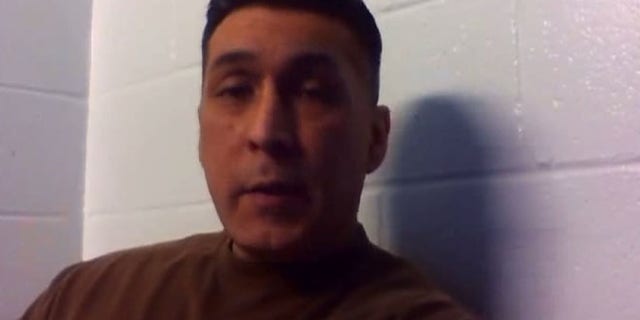 A hitman for the Mexican Mafia serving a life sentence for murder is set to be freed from prison after years of snitching on his former gang-mates and providing the Los Angeles Police Department with valuable insight into how the organization works.
Rene "Boxer" Enriquez, 52, pleaded guilty in 1989 to two counts of second-degree murder and to assault for ordering the killing of a 28-year-old woman and for fatally shooting a man five times in the head.
Now Enriquez is just days away from being freed on parole unless California Gov. Jerry Brown intervenes and reverses the decision by Feb. 22.
The sudden twist of fate for Enriquez is actually the result of more than a decade of cooperating with authorities while in state prison. According to the Los Angeles Times, in 2002, Enriquez agreed to talk about how the Mexican Mafia works, and since then, he has provided expert testimony and insight to help close an untold number of cases.
The group, which in Spanish is known as "La Eme" – the "M" – is a Mexican-American criminal organization that began in U.S. prisons. Enriquez, who grew up in South Central LA, joined the Mexican Mafia at age 19.
He has helped bring so many criminals to justice that he enjoys what the LA Times calls, "near-celebrity status" among law enforcement officials.
Despite that, the two now-adult children of the woman Enriquez ordered killed in 1989, Cynthia Gavaldon, are outraged.
They told the Times they were not made aware of the decision to release him from prison until the press began contacting them. They are now scared the gang will go after them. In fact, they requested that the newspaper not publish their names because they feared for their safety.
"He stole a piece of our lives from us… And it's not fair," Gavaldon's daughter said.
"I would do whatever I could do to stop it … because it's not right. Something has to be done," said Galvaldon's son.
Prosecutors and other officials from 11 law enforcement agencies have written letters to the parole board praising Enriquez for his cooperation which has given insight into everything from how gang-members funneled money and drugs in and out of prisons, to the code words and lingo inmates use to communicate on recorded telephone calls, according to the LA Times.
One former federal prosecutor said Enriquez is "smart, articulate, and he doesn't sugarcoat anything."
It's that kind of praise that keeps landing Enriquez speaking engagements. Last month, he spoke at a private reception in downtown Los Angeles attended by businesses executives. He is also the author of a few books, one is titled "The Mexican Mafia Encyclopedia," and has helped teach a course on gangs at UC Irvine.
Enriquez could be set free as early as Sunday at midnight, ABC 7 Los Angeles reports, but he is more likely to be set free next week.
Like us on Facebook
Follow us on Twitter & Instagram