Mexican drug lord 'El Chapo' tortured, killed 6 Americans and DEA agent within 9-week span, report says
Mexican drug lord Joaquin "El Chapo" Guzman may face murder charges after several former Mexican police officers accused him of killing six Americans and a DEA agent within a nine-week span in late 1984.
Three former Mexican police officers told the U.S. Attorney's Office in Los Angeles they witnessed Guzman carry out the killing spree between late 1984 and early 1985. Jorge Godoy, one of the former cops who is now under witness protection, told WFAA that Guzman took pleasure in killing people.
"He likes to cut the people," Godoy told the news site.
'EL CHAPO' TRIED TO SMUGGLE COCAINE IN JALAPEÑO CANS, WAS INVOLVED IN NUMEROUS KILLINGS, PROSECUTORS SAY
Four Americans who were Jehovah's Witnesses — Benjamin Mascarenas, 29; his wife Pat Mascarenas, 27; Dennis Carlson, 32; and his wife Rose Carlson, 36 — were murdered during a missionary trip in Guadalajara, Mexico. Godoy said he was the bodyguard of drug kingpin Ernesto Fonseca at the time and the missionaries made the wrong decision of knocking on a drug lord's door on Dec. 2, 1984.
He told WFAA he saw them rape the women and torture the Americans. He added that Guzman shot each person and watched their bodies fall into an open grave. Former DEA agent Hector Berrellez also said Guzman was involved in their deaths.
"He shot them with his Uzi 9mm and I have witnesses that were there that saw 'El Chapo' kill these four Americans after they had been severely tortured," Berrellez told WFAA. "The women were even raped. We're talking about an animal here."
But the killings didn't end there, according to Godoy. Two other Americans, John Walker, 35, and Albert Radelat, 33, were the crazed drug lord's next targets in Jan. 30, 1985. Walker was a Vietnam veteran and two-time Purple Heart recipient in Guadalajara writing a novel at the time. He and Radelat went to La Langosta restaurant to have dinner — in what turned out to be a fatal mistake.
Drug lord Rafael Caro Quintero mistook the two for DEA agents and ordered them in the restaurant.
"[Walker and Radelat] passed by me and I said, 'Oh my God,'" Godoy recalled.
He said Guzman cut Walker's throat. He then wrapped them and buried the two people in a nearby park, according to the report.
The last killing involved DEA agent Enrique "Kiki" Camarena, who busted the cartel's marijuana fields and torched 10,000 tons of marijuana that cost them about $5 billion. He and a pilot who took him to the fields were tortured, killed and their bodies dumped on the side of the road.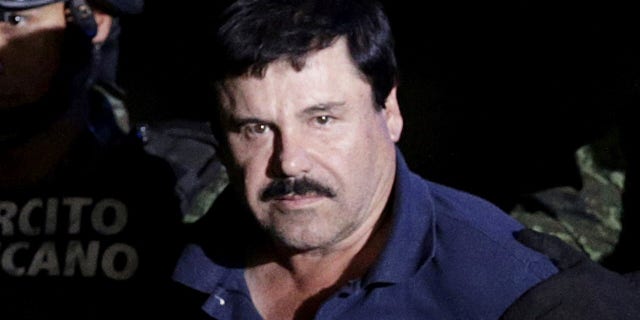 "Absolutely, he [Guzman] tortured both of them," Berrellez said. "[Guzman] was seen by two witnesses slap, kick and spit in Camarena's face. He was involved in physically torturing Camarena."
'HUNTING EL CHAPO: THE INSIDE STORY OF THE AMERICAN LAWMAN WHO CAPTURED THE WORLD'S MOST-WANTED DRUG LORD' BY ANDREW HOGAN
Camarena's death sparked one of the biggest manhunts by the U.S. government.
The families of the six Americans told WFAA they want to see "El Chapo" charged with the murders. The drug lord had murder charges dropped before he was extradited to the U.S. The U.S. Attorney in Los Angeles did not comment on the possible charges to WFAA. A spokesman for the U.S. Attorney for the Eastern District of New York, where Guzman is awaiting trial, also declined to comment.
"El Chapo" pleaded not guilty to drug-related charges including money-laundering, use of firearms and murder conspiracy.