Meth lollipops worth $1M found in Houston, suspects in custody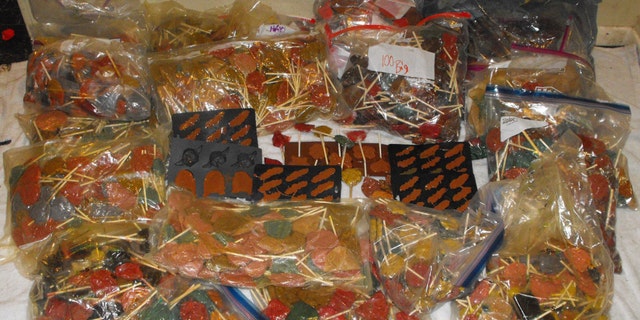 NEWYou can now listen to Fox News articles!
An estimated 600 pounds of meth filled lollipops were seized Tuesday morning in a Houston-area home and the suspects are now in custody, investigators said.
The suspects, Evonne Mick and David Salinas, "put so many narcotics inside the vehicle they were trying to flee in, they couldn't even close the back hatch," said Lt. Ruben Diaz at a press conference.
Deputies were called by a neighbor to respond to a burglary that led to the arrest of two people stealing the meth-pops from an alleged meth dealer's home.
Investigators are looking for others that may be involved in the operation. They're concerned the products are already on the streets of Houston, Fox 26 reported.
The lollipops found carried an estimated street value of $1 million. Dallas News reported that depending on size, the estimated street prices for each lollipop ranged from $20 to $40.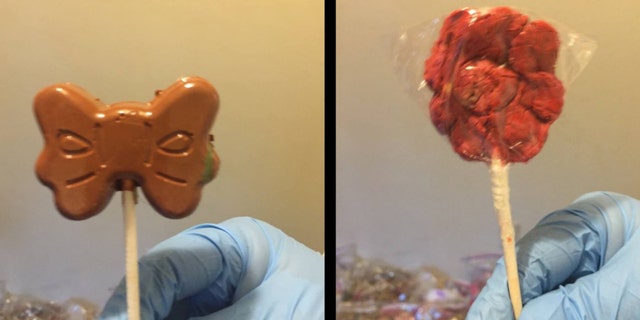 DOZENS CHARGED IN PRISON-BASED METH RING, USED SMUGGLED CELLPHONES
Diaz said the meth filled lollipops appeared to target children. Photos from the Harris County Sheriff's Office's Facebook page showed the meth lollipops were colorful and in shapes of Star Wars characters, butterflies, and flowers, and bats.
ADDICTION MAY HIT WEALTHY STUDENTS HARDEST
"The other part of our investigation is going to be trying to figure out who's actually making them," Lt. Diaz said, stating he didn't believe the two people in custody were making the lollipops.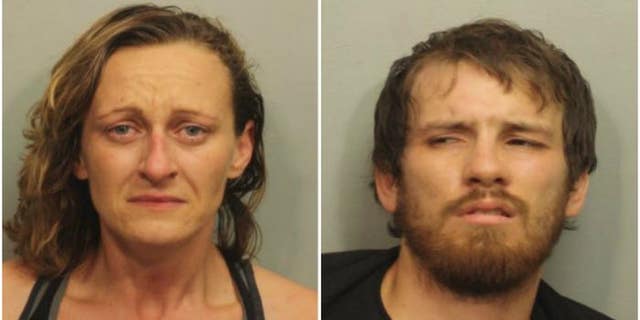 Both suspects face a charge of possession with intent to manufacture or deliver a controlled substance.