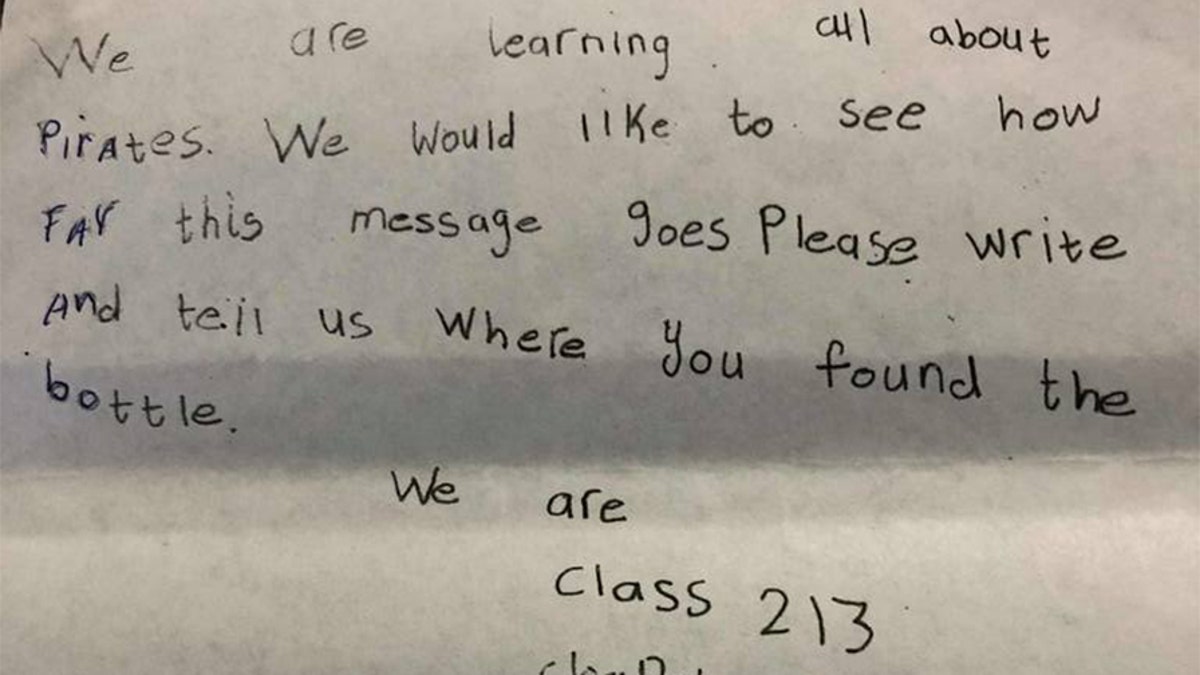 It was a journey that lasted decades.
A message in a bottle dropped into the ocean by second graders in Scotland turned up in Florida after Hurricane Irma -- more than 30 years after it was sent.
The undated note was sealed in a plastic bottle and read: "We are learning all about pirates. We would like to see how far this message goes. Please write and tell us where you found the bottle. We are Class 213, Chapelpark School" in Forfar, Angus, Scotland.
Ruth and Lee Huenniger, of Key Largo, found the bottle while they were out inspecting streets lights in the wake of Hurricane Irma last year.
The couple wrote back to Class 213 to say the bottle had been found after a 4,000 mile journey.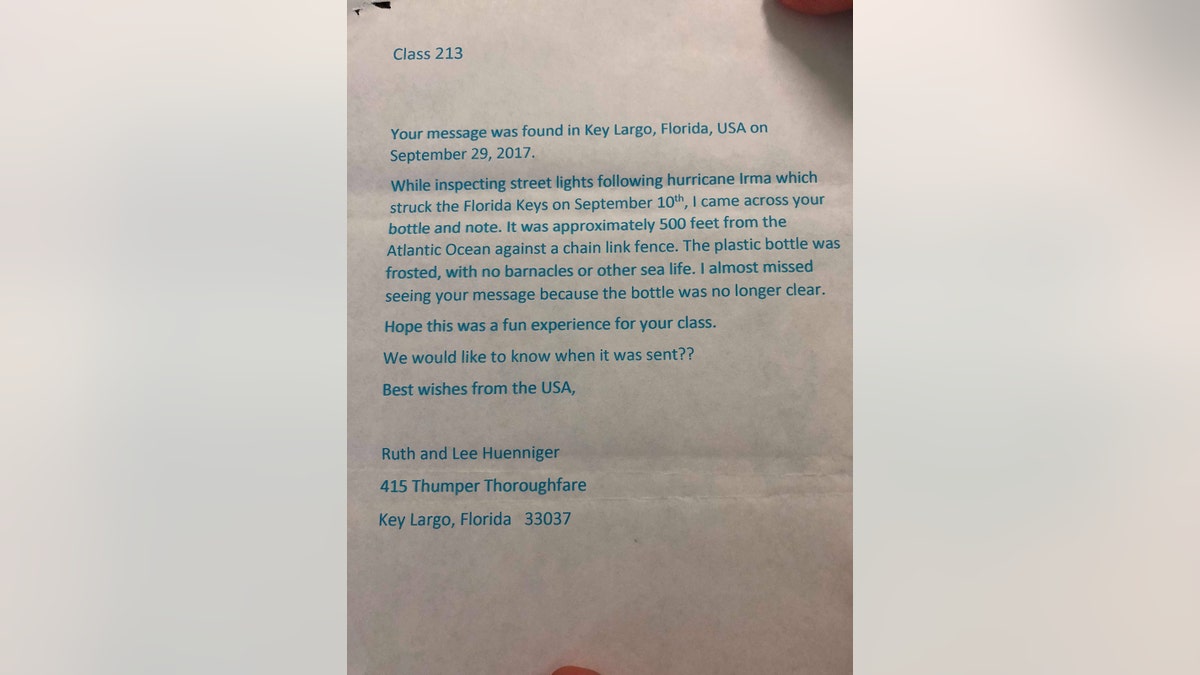 "I thought, 'Let's see if this gets all the way back to Scotland,'" Ruth told Fox affiliate WSVN-TV in Miami. "I mean, I'd never heard of Forfar."
The school, it turned out, no longer exits, but the postman delivered their letter to another elementary school in Forfar which forwarded it to retired Chapelpark teacher Fiona Cargill.
"We forgot to put a date on the letter, but would you believe it, that bottle was sent on its journey more than 30 years ago," Cargill wrote in a letter back to Huennigers. "The pupils who took part in this will now be in their mid-thirties!"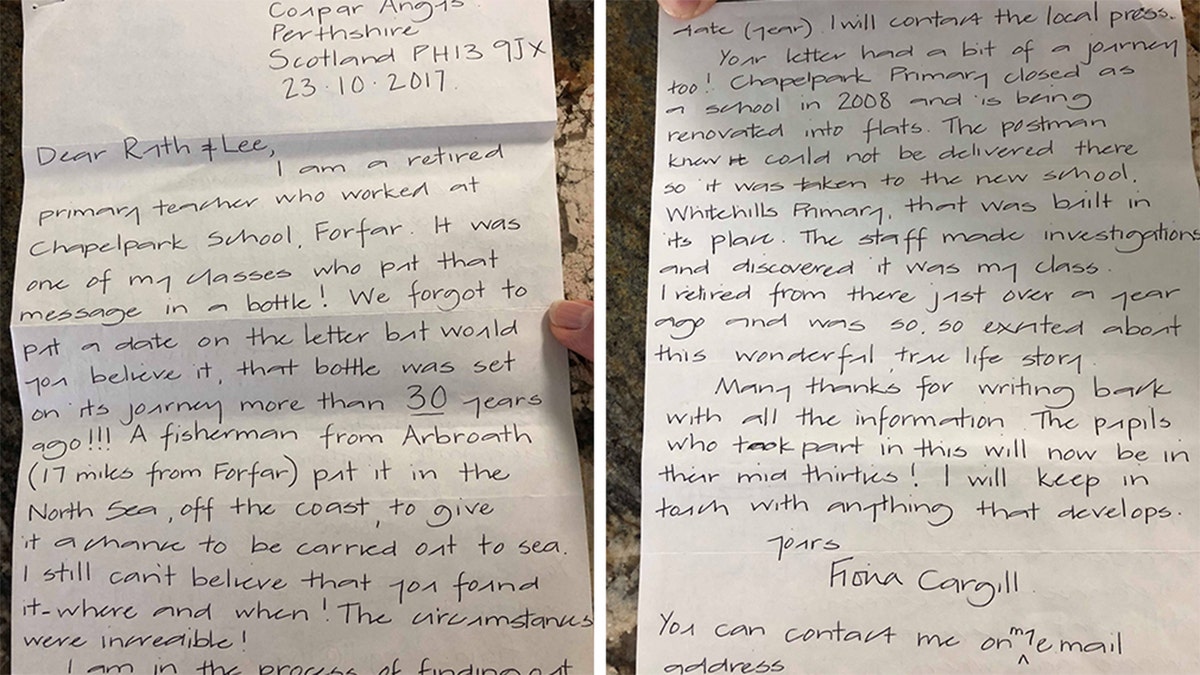 She added: "The staff did an investigation and discovered it was my class. I retired from there just over a year ago and was so, so excited about this wonderful true life story."
Cargill told WSVN her class was studying pirates at the time and decided that perhaps pirates would send messages in a bottle so that's what they would do.
"We just wanted to see how far it would go," Cargill said.
She found a class photo that showed her students who sent the message dressed as pirates, WSVN reported.
Cargill told the BBC that a student in the class was related to a trawlerman, who dropped the bottle in the North Sea on a fishing trip.
Ruth told Fox News on Saturday that it was amazing how things happen.
"You could say it's a small world," she said. "What you do today may affect someone many years from now."
Fox News reporter Greg Norman contributed to this report.