Men face complaint after walking to Yellowstone hot spring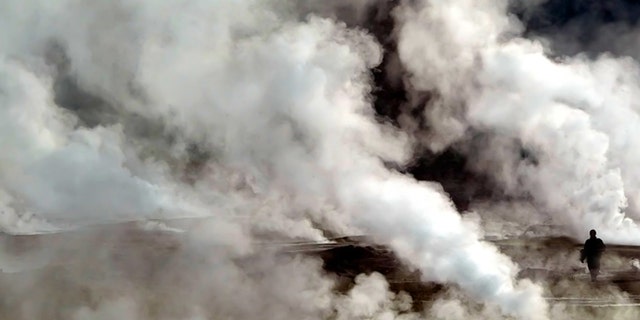 NEWYou can now listen to Fox News articles!
YELLOWSTONE NATIONAL PARK, Wyo. – A Canadian-based group of men who post pictures and videos of their travels on social media are in hot water with Yellowstone National Park officials after walking out to a hot spring where people are prohibited.
Rangers filed a criminal complaint Monday against three members of the group known as High on Life SundayFundayz for stepping onto a geothermal feature.
The group has posted an apology on its website and social networks for leaving the boardwalk path that visitors are required to stay on. The park's pathways are there to protect both tourists and sensitive hot springs.
They've offered to donate up to $5,000 to the park. The group removed photos and video showing some of them touching the hot water at the Grand Prismatic Spring over the weekend.