Member of 'Speed Freak' killer duo reportedly let out of prison to help search for victims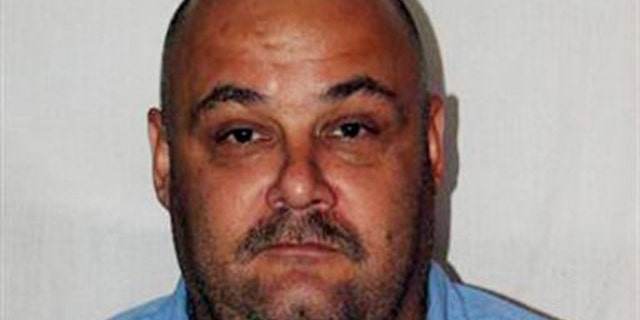 Wesley Shermatine, one half of the Speed Freak Killers duo, was reportedly let out of San Quentin's death row to help investigators search for victims, FOX40.com reported.
Shermantine aided investigators for the day, and was taken back to prison Sunday night.
Leonard Padilla, a bounty hunter, said Shermantine was let out Sunday and is being offered reward money in exchange for bodies. Padilla believes the money is coming from the FBI and believes the reward will be paid to Shermantine per body.
The release was reportedly a test of sorts. If remains are found with information from Shermantine, he will be let out again.
Maps that Shermantine had previously provided led authorities to at least three locations, with Shermatine claiming that 10 bodies or more could have been stashed in the area.
Investigators found remains belonging to two of Shermantine's victims in Calaveras County. They also found hundreds of bone fragments in a well in an abandoned ranch in San Joaquin County.
Padilla told FOX40 that he believes that there could be four wells with bodies hidden in the area Shermantine was taken Sunday
In March, Shermantine wrote to a reporter saying that his accomplice, Loren Herzog, and a third man killed 72 people.
Shermantine is on San Quentin's State Prison's death row for killing four people from 1984 to 1999. Herzog was convicted of three murders, but authorities had said previously that they suspect he and Shermantine killed about 20 people.
Herzog's convictions were overturned after a judge determined his confession was illegally coerced. He instead struck a plea deal on one count of voluntary manslaughter and was paroled in 2010.
He died in an apparent suicide in January, hours after receiving a call from bounty hunter Leonard Padilla warning him that Shermantine planned to reveal the burial locations.