Melissa Harris-Perry slams her bosses at Wake Forest for 'totalitarian emails'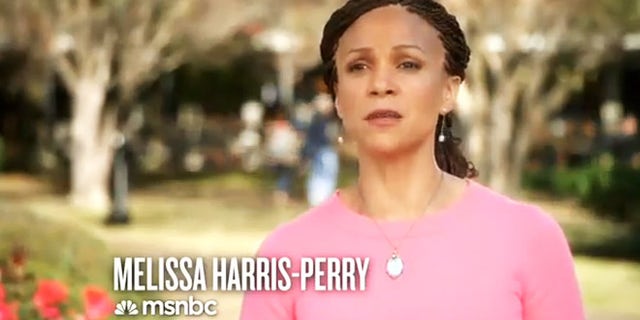 Melissa Harris-Perry, the Maya Angelou Presidential Chair at Wake Forest University — and former television host — is engaging in a Twitter war with her school over its proposed revision of the Student Code of Conduct.
In a series of seven tweets Wednesday, Harris-Perry, the political commentator with a focus on African-American politics, said her school "sends totalitarian emails abt proper behavior & plans to sanction disruption #FirstAmendment."
She tweeted, "Lesson 1 @WakeForest: if you claim to "welcome feedback" then don't flip when it is critical, public, loud & lewd. Be honest."
She said all of the university's community regardless of political ideology should be able to give feedback for the new Code of Conduct in safe spaces without the threat of sanction.
"No need to fear disruption, difference, disagreement @wakeforest The #FirstAmendment allows more ideas in the marketplace. Good. Compete," she tweeted. "And oh yeah @WakeForest don't try to control me with vague emails to staff. #ThatAintGonnaWork #HaveALittleCourage."
The dispute began Tuesday with her Twitter post: "So @WakeForest wants comment on proposal to limit 1st amendment rights of #freespeech & #protest? Here's mine. Injustice ain't polite."
In her post, according to The Winston-Salem Journal, Harris-Perry included a copy of the Code of Conduct and a photo of herself in which she is extending both her middle fingers.
Wake Forest did not immediately respond to Fox News' request for comment about Harris-Perry's tweets.
Matt Clifford, associate dean of students for student conduct at the private university, told The Journal the school is in the middle of a public comment process from all members of the school to get feedback for a new version of the Code of Conduct.
Clifford said the Code of Conduct "outlines minimum expectations for students inside and outside the classroom, the procedures we follow when a student may be in violation, and the range of outcomes that can happen if a student is responsible for a violation."
"The goals of the current revision were increasing clarity, instituting best practices, and supporting both student safety and the university mission," Clifford added.
"Revising the Code of Conduct provides an opportunity to incorporate emerging best practices within student affairs nationally as well as the feedback of our campus community," Clifford said.
Harris-Perry has a history of disruption inside of her places of employment.
MSNBC cut ties with Harris-Perry in February 2016, after the host walked off her show when it was preempted for political coverage.
Fox News previously reported she accused the liberal network of trying to silence her.
"I will not be used as a tool for their purposes," she wrote. "I am not a token, mammy, or little brown bobble head. I am not owned by Lack, Griffin, or MSNBC."
MSNBC said her comments were "surprising, confusing and disappointing."