Megachurch Pastor Interviews NFL's Danny Woodhead on Surrendering to God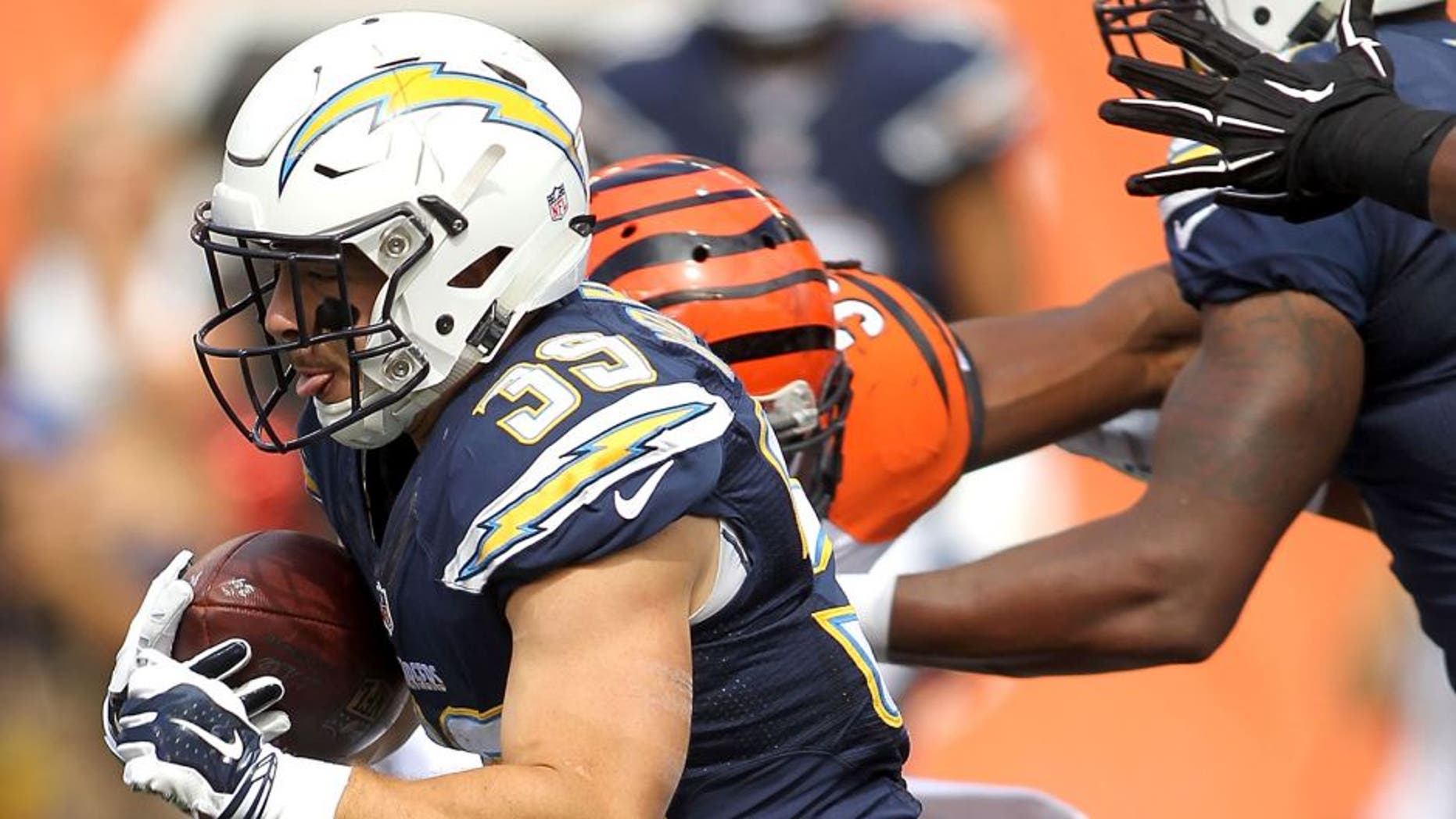 Pastor Miles McPherson of The Rock Church on Sunday interviewed San Diego Chargers' running back Danny Woodhead, who shared with the congregation how he surrenders to God in his life as well as when he plays his game.
Pastor McPherson, who played for the Chargers for 4 years, told the members of his San Diego megachurch that Woodhead's testimony is not just for them to hear and be encouraged by it, but for them to apply it to their life. "As you listen to Danny's story, I want you to think about your life and how God wants you to know Him better."
"I grew up in a strong Christian home, both parents served Jesus. It was all about Jesus," Woodhead, who joined the San Diego Chargers in 2013, told Pastor McPherson. "I had great examples. My mom and dad taught me that it was about a relationship with Him," the NFL star added. "It wasn't a set of rules. That was the example to me, that it's about a relationship with Jesus."
Woodhead also shared that in spite of being all-state three straight years in high school, he didn't get an offer from a D1 program. "I thought I deserved a D1 scholarship. Me and my parents started praying about it and just said, 'God, just show me where to go.'"
He continued, "After my college success, I was thinking 'cool,' I'm going to get an opportunity to sign with an agent. But I didn't get called to the combine. And I was like, 'What are we doing, God?'"
Woodhead got invited to University of Nebraska's Pro Day and clocked at 4.33-4.38 in the 40-yard dash. He went undrafted but signed as a free agent with the New York Jets. However, he tore his anterior cruciate ligament before his first season. "I remember in the van going to get my MRI talking to my wife saying 'I'm done.' But then during rehab it felt like God was saying, 'You're gonna play.'"