Medal of Honor recipient charged in hit-and-run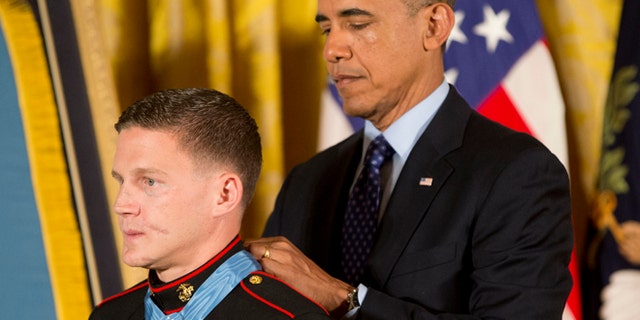 A retired Marine and Medal of Honor recipient who saved a fellow serviceman's life by jumping on an enemy grenade in Afghanistan turned himself in Thursday to South Carolina cops after he was charged in a hit-and-run earlier this month.
William "Kyle" Carpenter, who was awarded the Medal of Honor by President Obama in 2014, allegedly struck a man who was crossing a street at a crosswalk near the University of South Carolina on the evening of Dec. 8, according to WOLO and WLTX. Carpenter, who is medically retired from the Marines, is studying at the University, Reuters reported.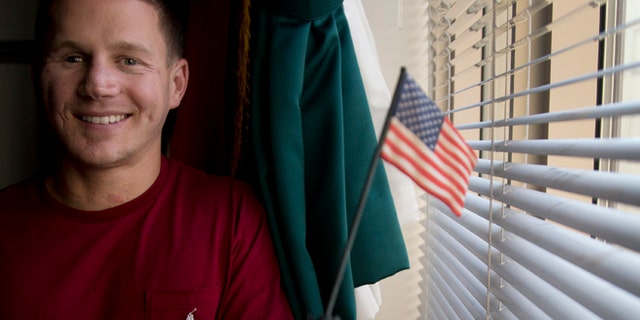 Authorities said Carpenter, 26, pulled over and turned on his hazard lights, but never got out of his vehicle. As the 18-year-old pedestrian walked to the side of the road, Carpenter left.
The man suffered abrasions and a leg injury and was treated at the scene by EMS, WLTX reported.
There was no evidence Carpenter or the victim was under the influence of alcohol or drugs at the time of the incident, authorities said.
Carpenter appeared with an attorney in Columbia Municipal Court on Thursday morning and was then processed at Alvin S. Glenn Detention Center and released on bond, according to WOLO.
Carpenter lost much of his jaw and an eye, had more than 30 fractures in his arm and was in a coma for five weeks after the 2010 incident in southern Afghanistan.