Massive Water Main Break Ices DC Beltway in Maryland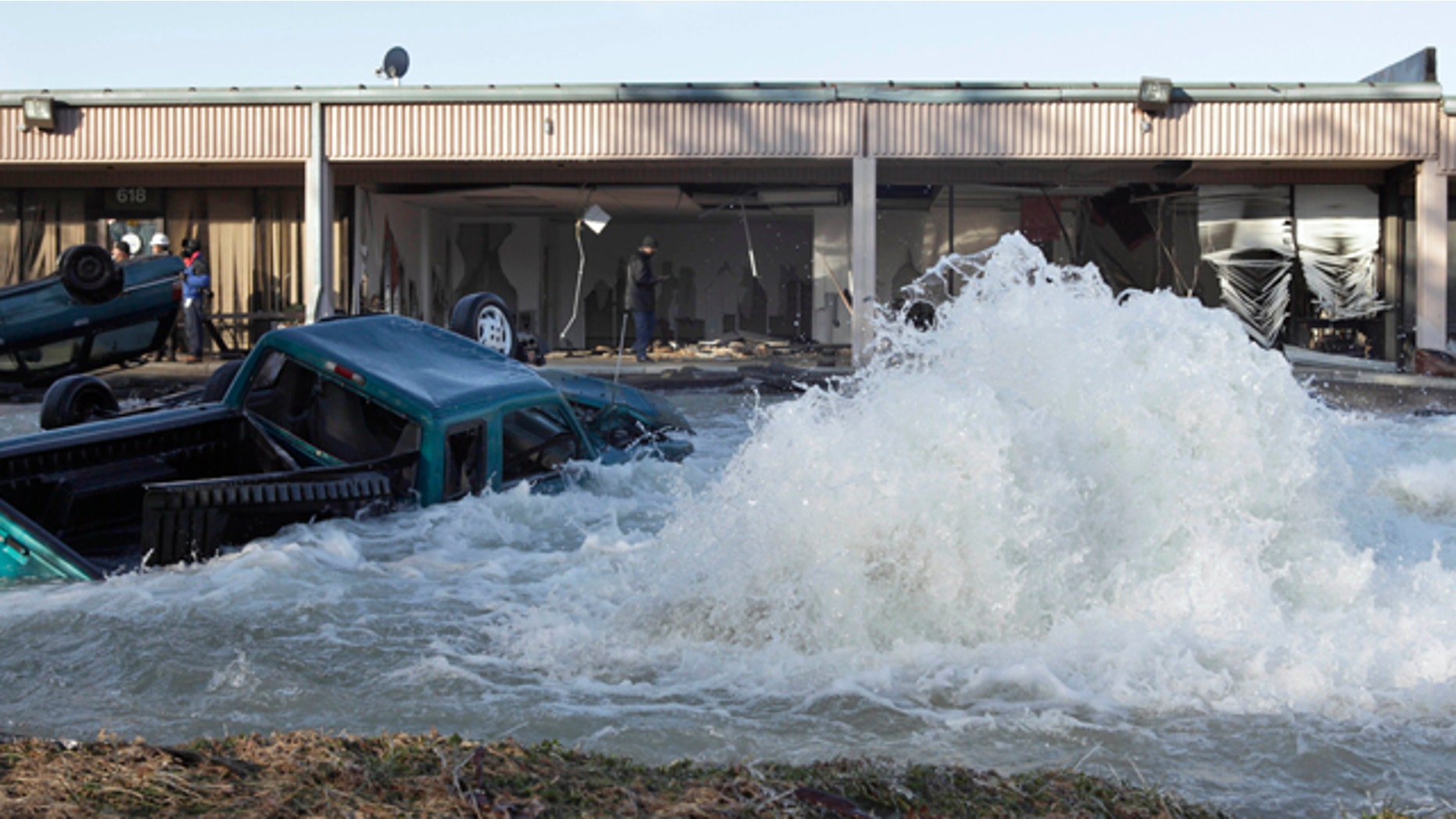 WASHINGTON -- A water main break iced over a major commuter highway in Washington's Maryland suburbs, snarling Monday morning traffic and swamping parked cars.
Authorities said the pipe ruptured in an office park that backs up to Capital Beltway in Prince George's County and sent water down a small hill onto the road, where it froze. Officials closed all southbound lanes of Interstate 95, approximately two miles, between Ritchie Marlboro Road and Route 214 early in the day. Two lanes later reopened.
At one point, water from the broken main shot eight or nine feet in the air, said Lyn Riggins, a spokeswoman for the Washington Suburban Sanitary Commission. There was significant damage to the office park, with chunks of asphalt strewn across the parking lot, building windows shattered and three cars filled with water.
"It looks like somewhere where you would go white water rafting," Riggins said.
Pastor Stephanie Stratford, whose Ekklesia Family Life and Worship Center meets in a space at the office park, said the sanctuary was completely destroyed and the floor covered with mud.
She said it looked like water had come up as high as three feet. The center, which serves about 60 families, will have to find another space to worship.
"Everything that the church owned has been destroyed," she said. "It's an incredible sight."
Riggins said the 54-inch water main that ruptured was a major distribution main but it was unclear what caused the break around 4 a.m. Riggins said officials had shut off three valves by midmorning and were working on a fourth and fifth.
As a result of the break, thousands of customers were also experiencing low water pressure.