Massive water main break floods Philadelphia's Center City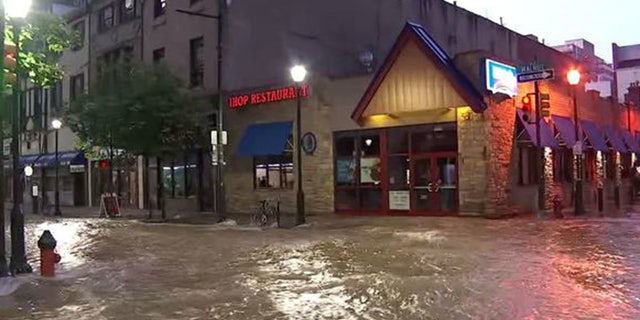 A massive water main break in Philadelphia sent tens of thousands of gallons of water rushing through the streets Tuesday morning, causing power outages, road closures and bus detours before leaving sidewalks caked with mud and debris.
The 48-inch main reportedly broke around 4 a.m. just blocks away from City Hall. It was not immediately clear what caused the incident, but officials told the Associated Press that a recent heat wave that hit the region may have played a role, as residents have been using more water amid the sweltering temperatures.
"This is the worst water main break I've ever seen," a Philadelphia Water Department spokesperson told FOX29.
SEPTA, Philadelphia's transportation authority, said at least six bus lines were diverted Tuesday morning because of the flooding.
The city's water department said around 8 a.m. that the leak was stopped, although it urged people to "avoid the area".
The PECO energy company estimated around 2,000 people lost power, according to the Associated Press. Some businesses also told ABC 6 that water was seeping into their basements.
Images of the site where the water main broke showed an intersection completely ripped apart with pipes jutting out.