Massive storm takes aim at Southern California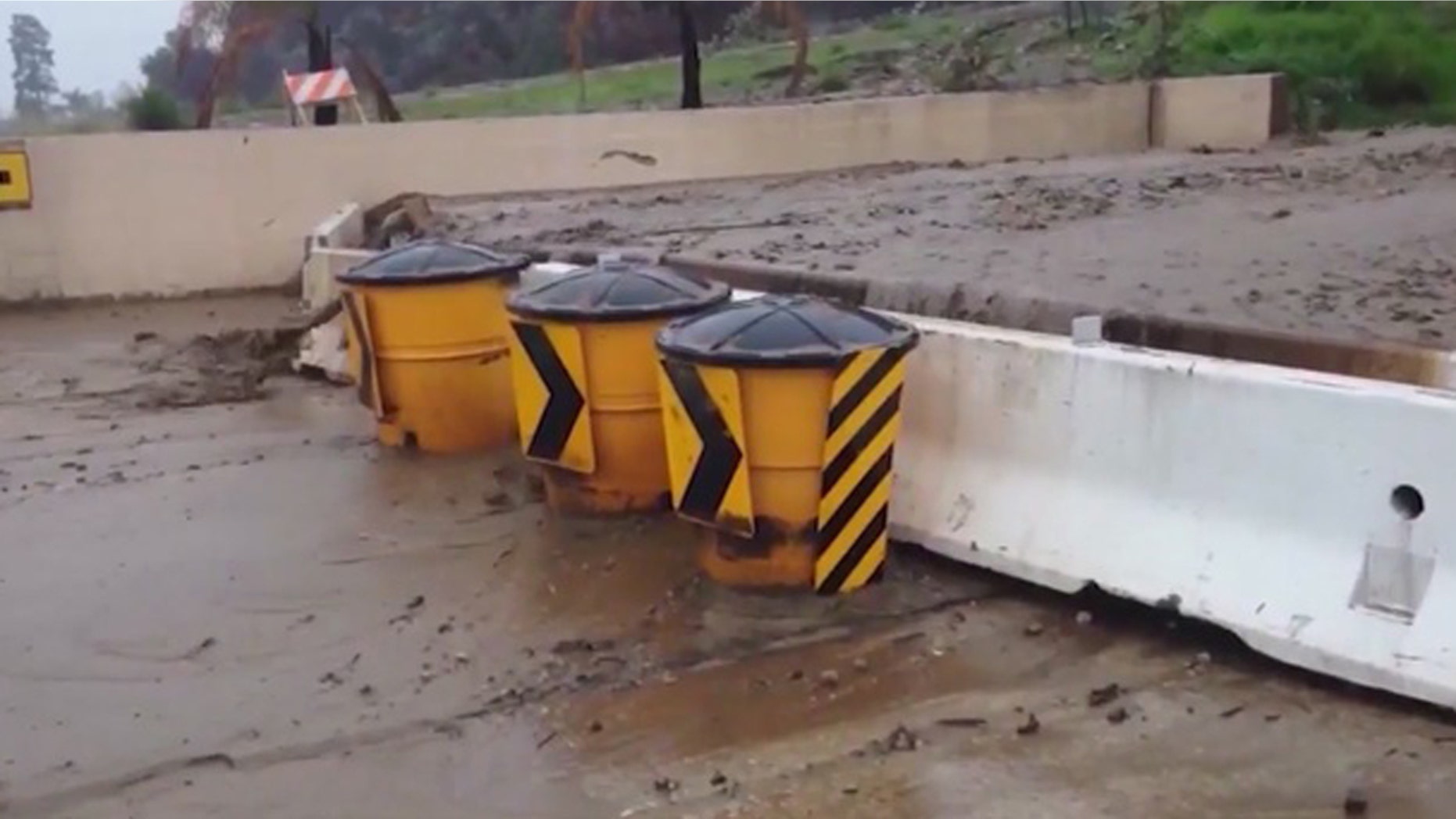 Rain will fall on the Southland from Thursday night through Saturday morning, including unusually heavy rainfall on Friday as a result of the region's most powerful storm so far this season, forecasters said, warning of flash flooding and cascades of mud and debris down slopes stripped bare in wildfires.
What will make Friday's rains so heavy is the fact that the approaching storm system is tapping into a so-called atmospheric river, sucking up volumes of warm moisture, forecasters said. Early estimates are that the regionwill receive 2-4 inches of rain in coastal and valley areas but between 4 and 8 inches in the mountains and foothills, they said.
The first wave of rain will begin along California's Central Coast Thursday, then move south and into Los Angeles and Ventura counties Thursday night, with the second, stronger wave slamming into the Southland Friday morning.
"Strong southerly winds combined with ample moisture will lead to periods of very heavy rain, with rain rates at times of around 1 inch per hour,'' an NWS statement said, adding that the rain would taper off Saturday morning, causing the threat of flash flooding to disappear around noon, scattered showers are possible through Saturday evening.
A flash flood watch will be in effect from Friday morning through Saturday morning, with the greatest threat of flash flooding developing in areas below slopes denuded in wildfires, according to the NWS. Widespread urban roadway flooding is also possible, along with flooding in creeks and small streams, and rock and mudslides, especially near canyon roadways, warned an NWS statement.