Massive rock slide closes major Colorado highway indefinitely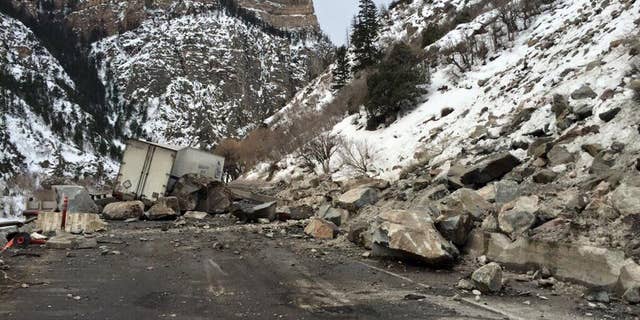 A major east-west highway in western Colorado is closed indefinitely after a rock slide in the deep and narrow Glenwood Canyon.
The slide occurred Monday night on Interstate 70 about 125 miles east of the Utah border. The Colorado Department of Transportation shut down traffic in both directions along 24 miles of highway, from Glenwood Springs in the west to Gypsum in the east.
CDOT spokeswoman Amy Ford said Tuesday officials don't know when it will reopen.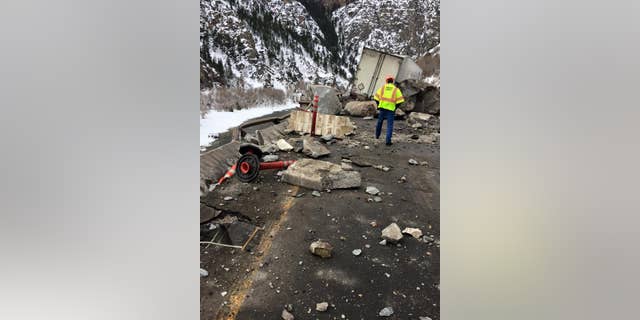 "It could be a long-time closure," she said.
The slide damaged a tractor-trailer rig, but no one was injured, Ford said.
Average daily traffic through the canyon is about 300 vehicles per hour, CDOT said.
The shortest detour adds nearly 140 miles to the trip, taking traffic north to U.S. 40 and then back south to I-70.
A CDOT inspection team will examine the canyon walls from a helicopter later Tuesday, Ford said.
The Colorado River carved the scenic canyon, which is popular with anglers and rafters. The chasm is so narrow that one 12-mile section of the interstate runs through three tunnels and across 40 viaducts and bridges. It took 12 years to complete.