Massive meth seizure reported near the Mexico border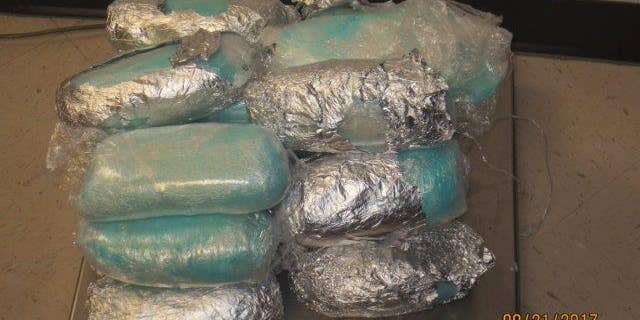 U.S. Customs officers made a massive seizure of methamphetamine Monday night in west Texas, hauling off 23 pounds of the drug, according to the feds.
The seizure of the drugs -- which have an estimated street value of $736,000 -- took place at El Paso's Ysleta international crossing from Mexico at around 8 p.m.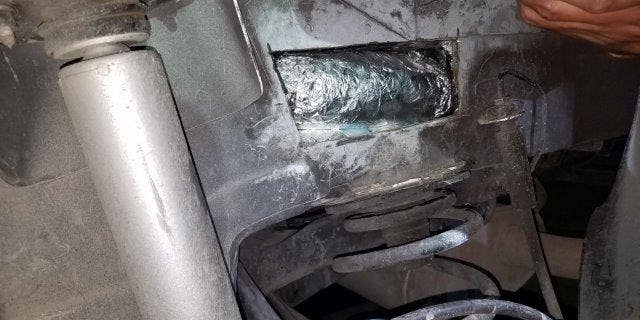 A woman driving a Chevy Malibu tried crossing the bridge and drove through a primary inspection station. An officer with the U.S. Customs and Border Protection Office of Field Operations sent the woman to a second inspection. The car was run through a Z-Portal x-ray system which showed a number of anomalies; a drug sniffing dog also alerted officers that there were drugs inside.
The officers found a compartment in the wheel well of the vehicle which had been cut out to hold the bundles of meth. There were more than 10 packets of crystal blue meth wrapped in aluminum foil.
"This was a deeply concealed drug load," said Beverly Good, CBP El Paso Port Director said in a statement. "CBP officers are working hard every day to uphold the CBP mission and protect our nation."
The woman was a 24-year-old U.S. citizen from Phoenix. She was turned over to ICE special agents to face charges for the failed smuggling attempt.
Officers are trained to spot suspicious drivers or anomalies with vehicles as they go across the international bridges. If they find something suspicious, the car is put through a multi-layered inspection process that can involve hand searches, x-rays, and sniffing dogs that can sense drugs, people, money and weapons.