Massachusetts town rallies behind coach accused of serving alcohol to players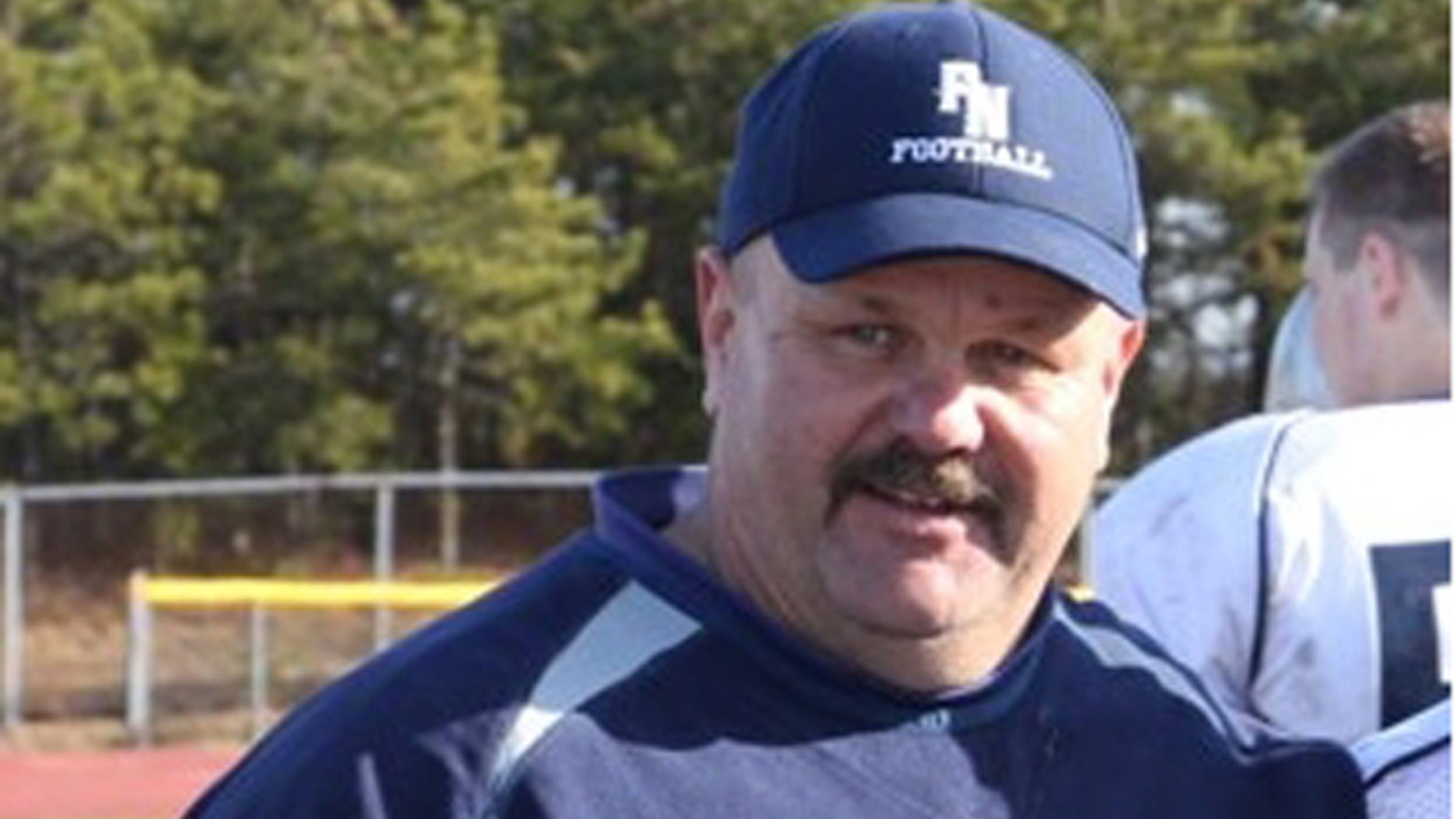 An entire Massachusetts community is rallying behind a beloved high school coach, whose reputation they say was unfairly "dragged through the mud" when he was accused by an anonymous parent of serving alcohol to players.
Dwayne Follette, a longtime baseball and football coach at North Plymouth High School in Plymouth, Mass., was under investigation by police after school officials received an anonymous letter in June claiming the coach served alcohol to players at an end-of-year party.
But police on Thursday reportedly suspended their probe due to lack of evidence, and supporters of the coach claim the allegation was made up by a disgruntled parent upset over their child's lack of playing time on Follette's team.
"This is a disgrace," said Plymouth resident, Katie Kearney, whose 17-year-old son played on the high school's junior varsity baseball team.
"I feel horrible for what he's going through," Kearney told FoxNews.com on Friday. "He's a real role model. He lives for these kids."
Kearney is not alone. A Facebook page devoted to Follette was flooded with hundreds of comments of praise and support on Friday.
"You have been a wonderful influence in our son's life as you not only taught him the game of baseball but helped to guide him and continue to guide him in the game of life," read one post.
"Amazing friend, father, coach! You are family to us all!" read another.
Area residents said they plan to hold a rally at 6 p.m. Friday outside North Plymouth High School in honor of Follette, who has worked as a coach at the school for more than 20 years. At least 500 supporters are expected to attend, organizers told FoxNews.com.
Fox affiliate WFXT reports that the anonymous parent has yet to come forward, and police said no witnesses have contacted them to corroborate the claim. The letter, which was sent to the school's principal in July, alleged that Follette was serving shots and playing drinking games with team members at the party.
Follette admitted to drinking with other adults at the June cookout but denied seeing any of his players with alcohol, the Patriot Ledger reported.
Pamela Myette, the parent who hosted the party in her backyard, told WFXT that Follette was "sitting on the deck with us -- with all the parents -- the whole night."
"We had a great time and it just is really awful that this has tarnished what should have been a great end of the season," Myette said.
Michael Oliveira, a 25-year-year old graduate of North Plymouth High School who played on Follette's football team, called the coach a "stand-up guy."
"I've known him since I was 7 years old," Oliveira told FoxNews.com. "He would always go out of his way to do anything for anyone – on the field and off the field."
"'Coach' may come before his name most of the time, but Dwayne Follete is more than that," added one of his former players, Kim Hillman.
"He is a mentor, a cheerleader, father figure and positive influence on everyone that is blessed to be on one of his teams," said Hillman, who called the allegations against him "cowardly, spiteful and offensive."
Plymouth School Superintendent Gary E. Maestas was not immediately available for comment when contacted Friday.