Massachusetts teen beaten in ambush attack after being promised pot by Grindr match, police say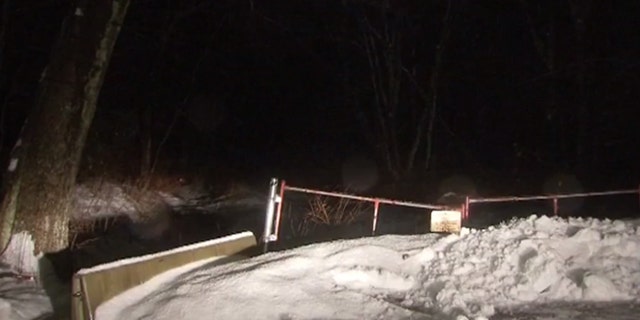 A Massachusetts teen who believed he was being led to a remote area to smoke marijuana with a match on a popular dating app was dragged out a car and attacked with a baton in an unexpected ambush, police say.
The victim, whose exact age and identity were not made public, reportedly told Haverhill police that he was lured to the attack by a man he met on Grindr.
The teen told police that he thought he was being taken to Millvale Reservoir on Saturday night to smoke marijuana and was picked up in a car by Lorenco Gjegji, 19, and Joshua Blanchard, 18, Fox 25 Boston reported.
After the car parked by the woods, two more cars pulled up, police say. The victim was then thrown out of the vehicle and repeatedly punched, kicked and beaten with a baton, the station added, citing court documents.
The suspects – which include Gjegji, Blanchard, 18-year-old Cade Ford, 19-year-old Joseph Clohisy, of Haverhill and 18-year-old Richard Pedro – then reportedly stole the victim's Air Jordan sneakers, $140 in cash and his cell phone before dumping him in Haverhill, according to Fox 25 Boston.
A police log viewed by the station said the victim was admitted to a local hospital Sunday night with extensive injuries including a possible concussion, although his condition was not immediately known Friday.
The motive for the attack is also unknown, but the five suspects are being held without bail ahead of a court appearance Friday. They have been charged with assault and battery with a dangerous weapon, kidnapping and armed robbery.
The families of the accused did not want to speak when approached by a Fox 25 Boston reporter at their homes.