Massachusetts school bus slams into home; 5 children, 2 adults hurt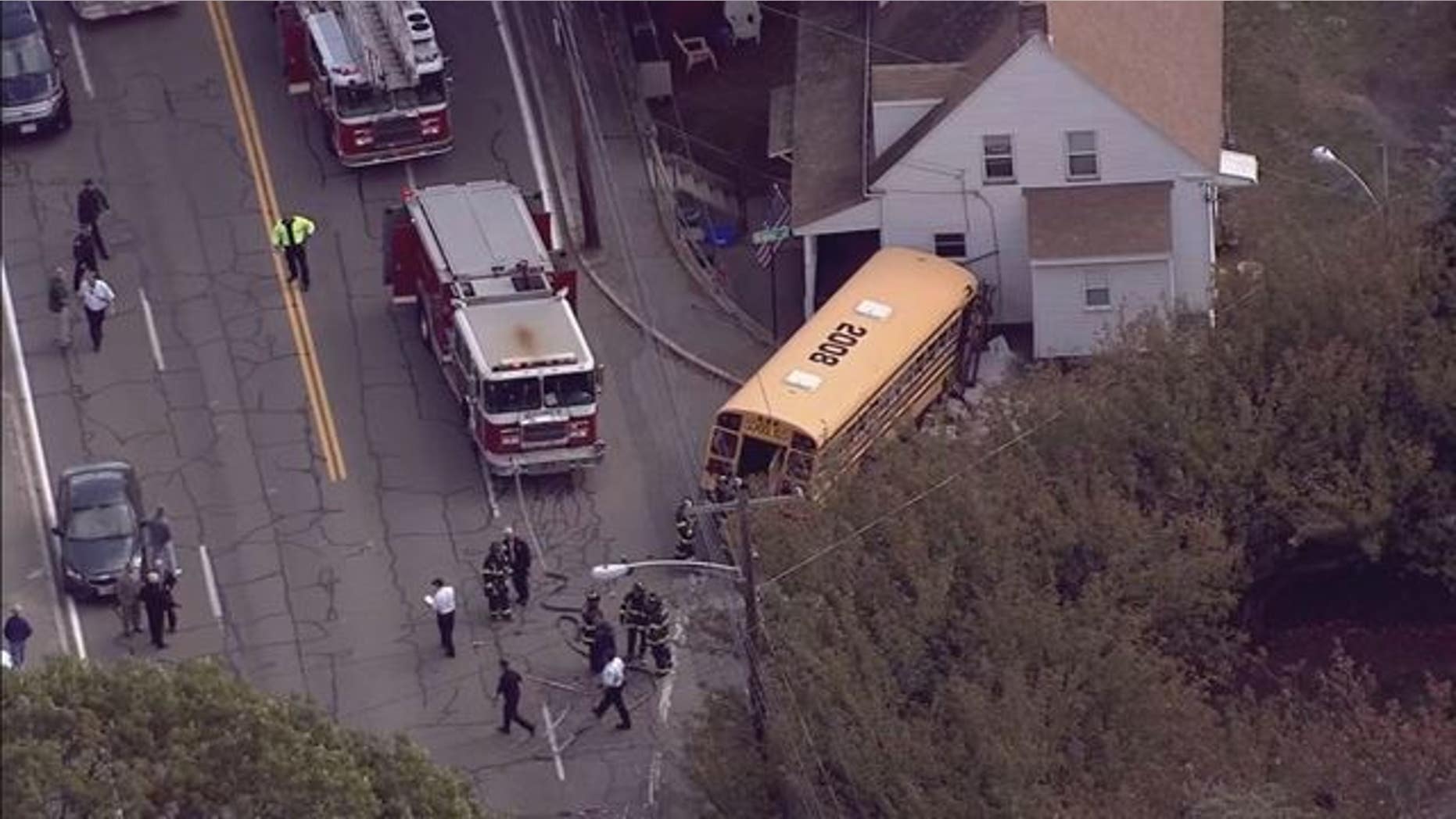 QUINCY, Mass. – Police say five elementary school-age children as well as their school bus driver and the driver of another vehicle were taken to the hospital after an accident that ended with the bus crashing into a Quincy home.
Police on their Facebook page said injuries suffered in the crash at about noon Tuesday were minor.
Several other uninjured students in kindergarten through fifth-grade were taken to a nearby Sons of Italy hall where they could be picked up by their parents.
Police Chief Paul Keenan tells The Patriot Ledger it appears as if an SUV pulled in front of the bus. After hitting the SUV, the bus knocked over a fire hydrant and utility pole before striking a wall and crashing into the house.
There was no word on charges.