Massachusetts police release lost Rottweiler after family 'posts bail'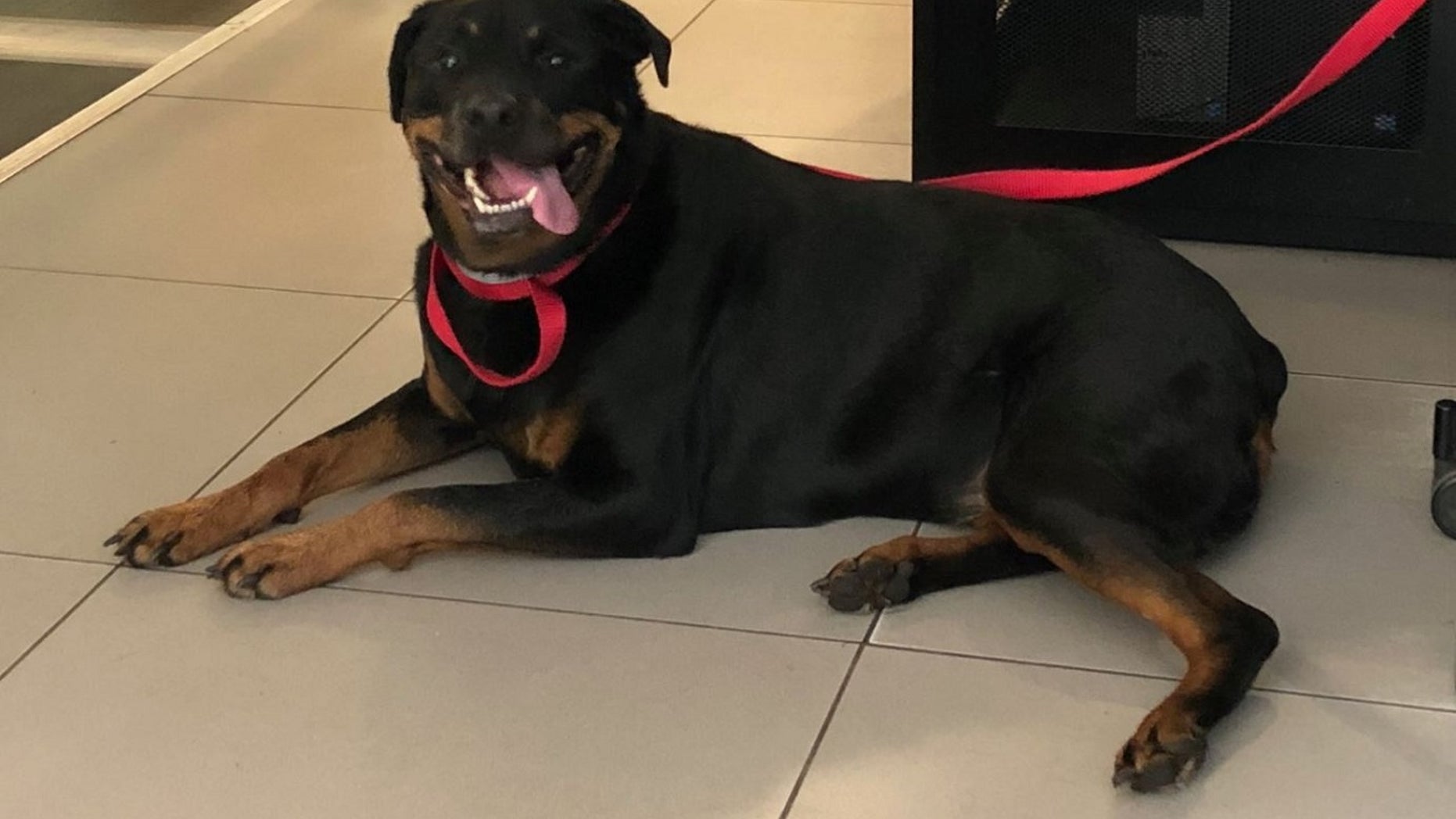 A resourceful Rottweiler named Piper reunited with her family Tuesday shortly after walking into a Massachusetts fire station.
The Bedford Police Department posted photos of the lost dog on social media early Tuesday, hoping to locate the canine's owners.
"This female Rottweiler wandered into the Bedford Fire Department this morning at 55 The Great Road," authorities wrote. "Do you know the owner?"
Police said anyone with information about the pup should reach out to the police department.
MAN REUNITED WITH $127G PROSTHETIC LEG AFTER LOSING IT WHILE RIDING JET SKI
Fortunately, the pet didn't have to wait long. Within 20 minutes, authorities confirmed the dog had been claimed.
"Piper's family has posted bail and she is going home," police revealed in the comments section of a Facebook post. "Thank you for your help."
Several people praised the police department for taking care of Piper.
"What a smart dog ... She knew right where to get help!" one Facebook user replied.
"Smart pup!" another echoed.
"Piper's family would like to thank the Bedford Police and Fire department for being awesome and Piper would like to thank them for breakfast, treats and the stuffed polar bear! Thank you thank you thank you!" a Bedford woman, presumably Piper's owner, commented.