Massachusetts country club offers reward for information after vandals cause heavy damage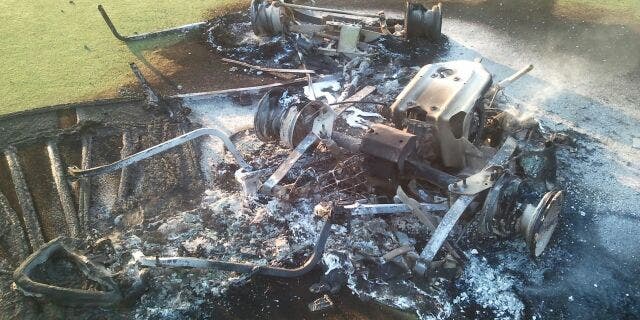 NEWYou can now listen to Fox News articles!
A central Massachusetts country club is offering a reward to anyone with information leading to the arrest of vandals who took a golf cart for an early morning joyride and set it on fire on a green causing about $25,000 in damage.
The general manager of Pine Ridge Country Club says someone literally lifted the 300-pound cart over a chain link fence, somehow got it started and drove it around at about 4 a.m. Thursday.
Ken Duquette tells The Telegram & Gazette the vandals tipped the cart on its side and set the fuel alight. The fire destroyed the $5,000 cart and caused about $20,000 in damage with an 18-foot-by-18-foot burned patch on the green.
The grounds crew discovered the vandalism around 5:30 a.m. Police are investigating.