Massachusetts considers 'robust' regulations for daily fantasy sports sites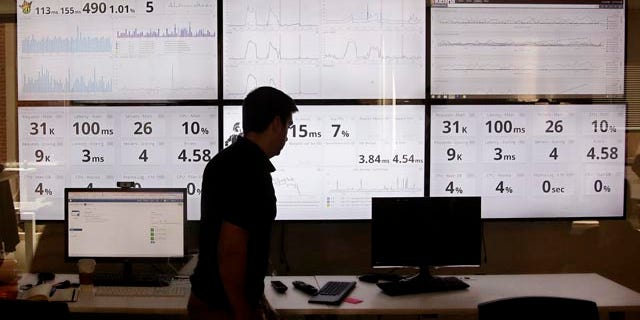 BOSTON – If fantasy sports websites are allowed to continue operating in Massachusetts, they would likely have to do so under a "robust" regulatory framework, state Attorney General Maura Healey said Friday as her office continued an examination of the sites that have also drawn scrutiny from other states.
Healey has given no timetable for completing her report and said in an interview with The Associated Press that her focus is on consumers, particularly those who struggle with gambling addiction.
Companies like Boston-based DraftKings and New York-based FanDuel contend their sites aren't gambling, are legal, and were exempted from a federal online gambling prohibition in 2006. Players pay an entry fee to compete for cash prizes in games involving college or professional sports.
"I firmly believe that, if this is permitted to go forward here, that we need (a) strong, robust regulatory framework in place to protect consumers, to protect young people," Healey said. The Democrat added that the Legislature could also potentially consider issues related to taxation of the industry.
Stephen Crosby, chairman of the Massachusetts Gaming Commission, revealed earlier this week that the panel has been asked by legislative leaders and Republican Gov. Charlie Baker to also review the sports fantasy sites. The commission licenses and regulates casino gambling and horse racing in the state.
Crosby said he wasn't at all surprised by the rapid growth in the popularity of fantasy sports sites.
"No, I think this is the world we live in now," he said in a separate AP interview. "You know, the Internet is a disruptive technology and it disrupts every industry. It disrupted the music industry, it disrupted the movie industry, it disrupted the retail industry, now it's disrupting ... the gambling world."
The five-member panel will discuss the possible need for regulation during its next meeting on Thursday, and expects to offer "constructive advice" to the Legislature, Crosby added.
Healey has made clear her reservations about legalized gambling in the past and has supported an unsuccessful effort to ban casinos in Massachusetts, but she has insisted those positions won't impact any recommendations about fantasy sports sites.
DraftKings, which has said it welcomes the state review, confirmed recently that it asked former Attorney General Martha Coakley to serve as an outside adviser on legal and regulatory matters. Healey worked under Coakley before winning the office in last November's election when Coakley ran unsuccessfully for governor.
Coakley's role with DraftKings was "completely irrelevant" to her own review of fantasy sports, Healey said.