Massachusetts boy, 5, warned by school for making Lego toy gun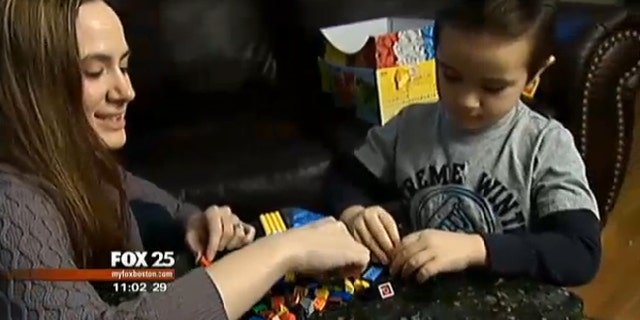 A 5-year-old boy in Massachusetts may be suspended after he reportedly built a toy gun out of Legos during an after-school program.
Joseph Cardosa, the student, is part of the after-school program at Hyannis West Elementary School, on Cape Cod, MyFoxBoston.com reported.
A few days ago, his parents received a letter that said the boy has received his first written warning for using toys inappropriately, and that upon a second written warning, he will be suspended from the program for two weeks.
The boy's parents, Shelia Cruz and Octavio Cardosa, say the school is taking things too far.
"It's not like he's designing a machine gun," said Cardosa. "I can understand with all the things that are going on right now in schools, but on the other hand, kids are taught you know 'here's a squirt gun, this is fun.'"
The principal of Hyannis West Elementary told MyFoxBoston.com, "we need a safe environment for our students. While someone might think that making a Lego gun is just an action of a 5-year-old, to other 5-year-olds, that might be a scary experience."
Click for more from MyFoxBoston.com