Massachusetts babysitter accused of raping 13 children pleads not guilty to 100 charges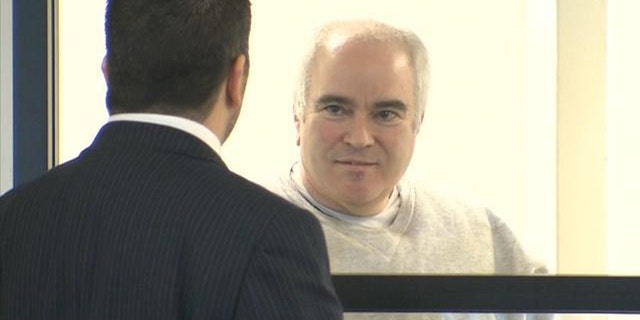 NEWYou can now listen to Fox News articles!
A Massachusetts babysitter, who authorities say raped and sexually abused 13 children, pleaded not guilty to 100 charges Wednesday, MyFoxBoston.com reported.
John Burbine, 49, of Wakefield faces 40 counts of aggravated rape of a child by force, 18 counts of indecent assault and battery on a child under 14 years old, 13 counts of posing a child in a state of nudity, 14 counts of possession of child pornography and two counts of dissemination of child pornography.
He also faces one charge of operating a daycare without a license.
According to MyFoxBoston.com, Burbine was held without bail for 90 days, and after the 90 days, his bail will be set at $1 million
Prosecutors called the case one of the "most troubling and disturbing cases of child abuse ever prosecuted in Middlesex County."
The alleged victims range in age from eight days to 3 years old.
Burbine and his wife advertised child care and tutoring services on parenting and coupon service websites.
Burbine is scheduled to appear in court on Jan. 15.
Click for more from MyFoxBoston.com.