Mass. State Parole Board Members Resign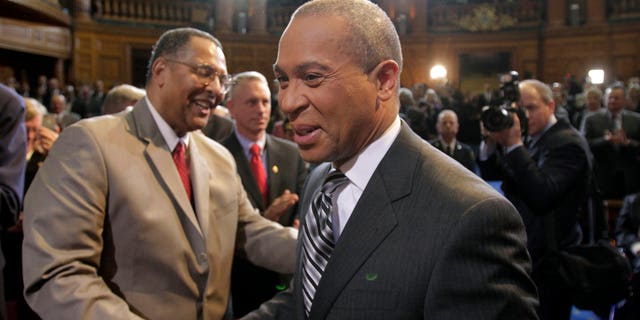 The governor of Massachusetts said he accepted resignations of five members of the state parole board who voted to release a career criminal who authorities say later killed a police officer in a shootout.
"Ultimately, it is (Dominic) Cinelli and Cinelli alone who is responsible for the murder of Officer Maguire," said Gov. Deval Patrick. "But after this review, I cannot say the parole board or parole office did all they could to assure public safety."
The announcement came after a board review after Dominic Cinelli, a parolee released in 2009 while serving a triple life sentence, fatally shot John Maguire, a Woborn police officer, according to MyFoxBoston.com.
Criticism for the parole board has been sharp since the shooting. And the intensity grew after The Boston Globe revealed that Cinelli was serving time for shooting a security guard during an armed robbery to feed his heroin addiction when he told the board in November 2008 that he was a changed man.
Four months later the board unanimously voted to free Cinelli.
"I don't know how any member of the Parole Board justifies that," Laurie Myers, president of Community Voices, a Chelmsford-based nonprofit that advocates on behalf of crime victims, told the Globe. "He shouldn't have been out, and now there's another person dead."
Cinelli had a lengthy rap sheet filled with armed robberies, assaults and other offenses, had been serving three life sentences since 1976, and had chronic disciplinary problems while in prison including two escapes during which he committed crimes, the Globe reported.
Still, he won the board over by saying the deaths in the family, including his mother's, and drug counseling changed him, the paper reported.
Patrick promised to file legislation Friday that requires a violent felon with two prior serious convictions receive the maximum sentence for third conviction.
Read the MyFoxBoston article HERE.