Mass slaying in San Francisco may have been targeted attack, police say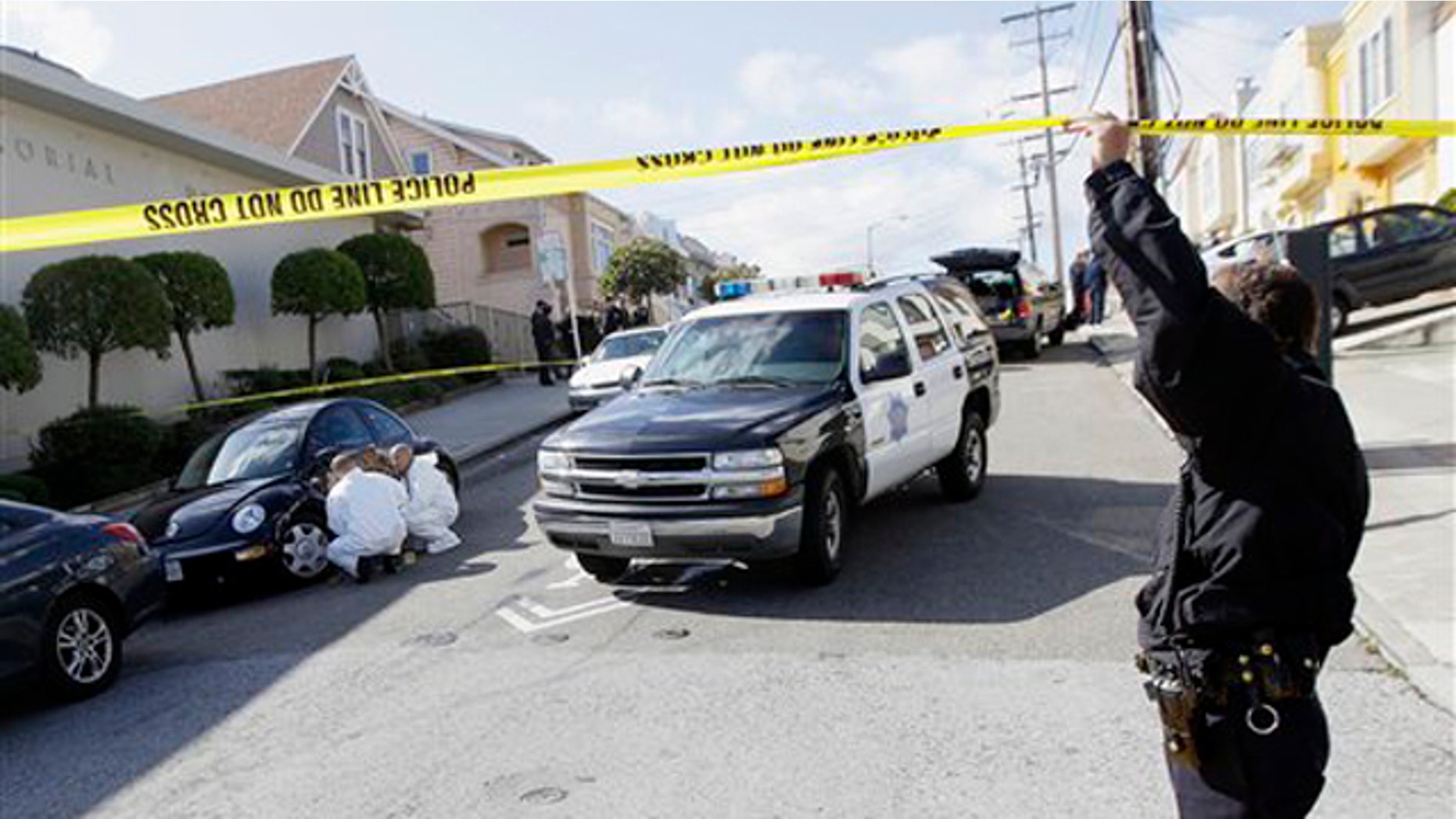 SAN FRANCISCO – Police say they believe the brutal mass killing of five people in a San Francisco home Friday appears to have been a targeted attack, not a murder-suicide as previously believed.
KTVU reports police sources say the attack may have been over money, though they are still trying to determine what led to the slayings.
The five victims were found Friday in a bloody and violent scene that investigators say was among the worst they have ever seen.
A relative told KTVU a family of Chinese immigrants lived in the home: a couple in their 60s, their 32-year-old son and 37-year-old daughter and the son's girlfriend, also in her 30s.
Property records show the home is owned by 65-year-old Hua Shun Lei. Police say four of the five victims were related.
Mo Iranmenesh, who is the family's tenant at a neighboring property, identified the daughter who lived at the home as Jess, and said she was always friendly and helpful.
"She's friendly," he said. "Every time I need help, she's there. Every time I lock myself out, she'd let me in."
One of the woman's coworkers also spoke highly of her to KTVU.
"I worked with Jess. She was an engineer at our company," Todd Sidebottom said. "(She's a) real sweet person. One of the nicest people you'd ever want to meet."
Police say the another daughter of the couple who owned the home found the victims.
Officials found paint and bleach all over the home, but no sign of forced entry. They say the injuries indicate the attack was not murder-suicide, but they believe the public is not in danger, as the murders do not to appear to be random.
Police spokeswoman Cmdr. Lyn Tomioka said during a press briefing Saturday afternoon the crime scene was so tangled it was hard to assess what exactly had happened.
"It could take days to process," Tomioka said. "We are working around the clock to determine what happened here."
Mayor Ed Lee called the incident a terrible tragedy.
"As the San Francisco Police Department thoroughly investigates this incident, I extend, on behalf of the city, our support and sympathy to all family members and friends of the victims involved in this crime," Lee said in a statement.
Click here for more on this story from KTVU.com.
The Associated Press contributed to this report.