Maryland man had dog leash around wife's neck at Pennsylvania fair, authorities say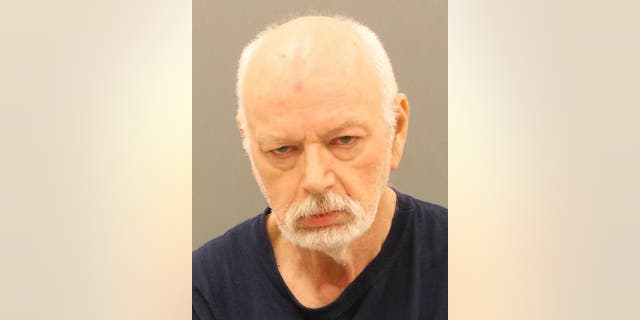 A Maryland man was arrested and charged with assault Saturday after he allegedly yanked on a leash that was around his wife's neck.
A witness said William Wolford, 66, was walking around the York Fair in Pennsylvania over the weekend with an approximately 8-foot-long dog-style leash attached to his wife's neck, the York Daily Record reported, citing charging documents.
Wolford tugged on the leash, which caused his wife's head to snap back and left red marks around her throat, the witness added, according to paper citing documents.
The 66-year-old told police that his wife, Catherine Wolford, suffered from advanced-stage dementia and that he decided to use a leash to keep track of her after she wandered off for more than an hour at the fair last year, FOX 43 of York, Pa., reported.
Wolford said the leash was originally around her waist, but it somehow managed to move up to her neck, the Record reported citing documents. When his wife walked away, Wolford said the slack became tight and he "gently tugged on the leash so she would stop.'"
He was charged with simple assault and released on $5,000 unsecured bail. Wolford is scheduled to appear in court Oct. 18, according to the paper.
The couple's son vouched for his father, telling police he was not abusive, FOX 43 reported.
Catherine Wolford received medical attention and was "very disoriented," the paper reported, citing documents.