Maryland I-270 pileup involving 20 vehicles leaves multiple injured
Several motorists were injured after a tractor trailer carrying stones and gravel lost its load on a Maryland interstate outside the nation's capital, causing a pileup involving 20 vehicles, officials said.
The Montgomery County Fire & Rescue Service said the crash was reported in the southbound lanes of Interstate 270 around 5:20 a.m. in Germantown, located about 24 miles northwest of Washington D.C.
Pete Piringer, a spokesman for Montgomery County Fire, tweeted that rescue personnel evaluated 24 people at the scene, and four were transported to area hospitals.
Of the four sent to hospitals, only two were considered to have trauma-level injuries, but none were believed to be life-threatening, according to Piringer.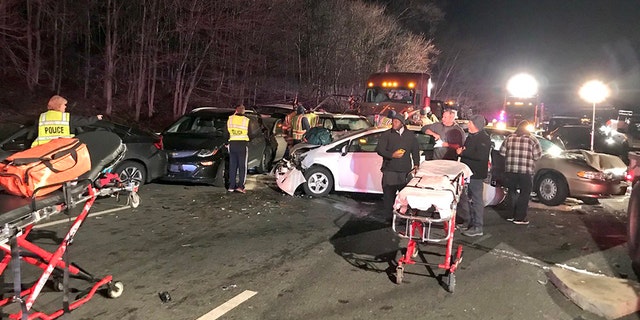 Piringer tweeted "other vehicles apparently could not avoid" the tractor trailer after it lost its load.
SNOW SQUALL CAUSES 81-VEHICLE PILEUP ON OHIO INTERSTATE
The crash near Middlebrook Road caused all lanes on the highway to be closed for several hours, according to FOX5.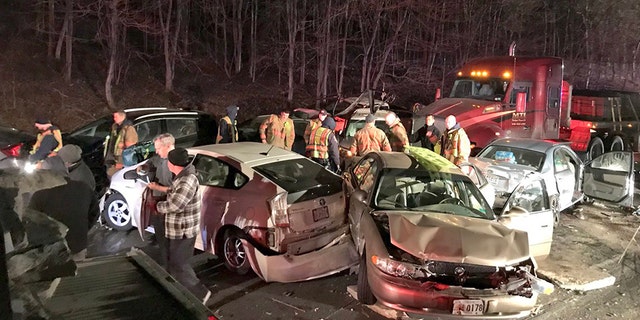 Maryland State Police said they are investigating the crash with help from Montgomery County Police and the Maryland State Highway Administration.