Maryland-Delaware shooting suspect caught after 3 killed, 3 others wounded
The man believed to have killed three people in a "targeted attack" near a Maryland business and also suspected in a later shooting in Delaware was apprehended by police in Delaware Wednesday evening after a manhunt that stretched on for hours.
The suspect was identified by Harford County Sheriff Jeffrey Gahler as 37-year-old Radee Labeeb Prince.
Authorities arrested the suspect at 7:05 p.m. near Glasgow High School in Newark, Del. after receiving two tips from the public indicating the whereabouts of the suspect and his car in the area.
The suspect initially fled on foot after he saw authorities searching for him and threw his weapon as he ran. He was apprehended shortly after by three agents of the Alcohol, Tobacco and Firearms (ATF) Bureau, police said.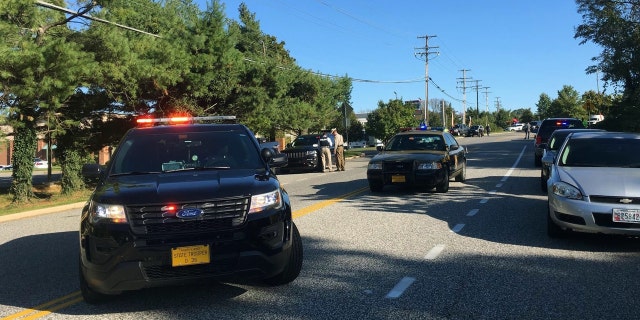 "A suspect was taken into police custody after a brief foot chase from these three agents from the ATF," Police Chief Robert J. Tracy said during a news conference. "During the foot chase, our suspect did discard a .380 firearm, which has also been recovered."
Police said Prince was apprehended without incident and without any other people hurt, including any officers involved in the manhunt.
"I'm very glad it came to that conclusion on a very, very sad day." Tracy said.
The Harford County Sheriff's Office said the shooting took place at the Emmorton Business Park in Edgewood, located about 20 miles northeast of Baltimore. Shots rang out around 8:58 a.m., according to Gahler.
"We have lost three lives so far this morning in Harford County," Gahler said at a news conference, adding it was not a random shooting but a "targeted attack."
All five of the victims are believed to have been employees of Advance Granite Solutions, according to Gahler. Prince is believed to have used a single hand gun in the shooting, he added.
"There's an individual out there on the loose who committed one of the most heinous acts we've ever seen in our county, certainly we consider him armed and dangerous," Gahler told reporters.
Police later linked Prince to a second shooting in Wilmington, Del., located about 55 miles away. The Delaware shooting took place on the 2800 block of Northeast Boulevard in Wilmington, FOX 29 reported.
The Wilmington Police Department said Prince "is known to have family in the Wilmington area."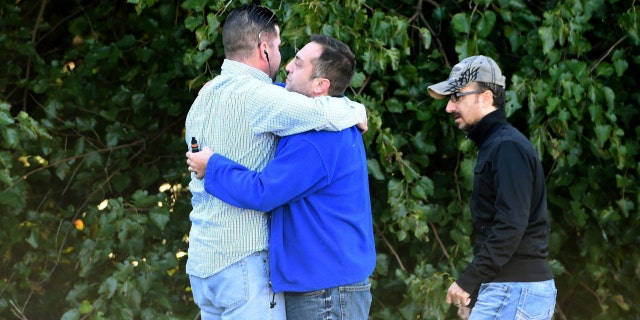 Gahler said Prince worked at Advanced Granite Solutions, a home improvement company, for about four months and was scheduled to be at work Wednesday. The owner of the company, Barak Caba, told The Associated Press he was a machine operator, but was shaken and would not provide additional details.
A former co-worker of Prince's told The Baltimore Sun that the suspect was also fired from a different job earlier this year after he allegedly attacked a separate employee.
After Prince was fired, the man said Prince came back to the business several times and once went to see him directly and cursed and yelled at him. The co-worker later filed a restraining order against Prince with the Harford County District Court.
In the application for the order, the man wrote: "I felt very threatened because he is a big guy and very aggressive on me."
The man said Prince did not get physical with him, but wrote: "I do not want to wait until he will."
A Harford County District Court judge denied the order.
Federal law enforcement officials told Fox News the FBI is assisting local law enforcement partners, and that the shooting "looks like" workplace violence and not a terrorism incident.
Two victims from the shooting were taken to Shock Trauma hospital in Baltimore and are listed in critical condition, the facility said on Twitter.
Steve Chetelat, who works at KC flooring near the scene of the shooting, told FOX45 he heard "a lot of people yelling, and screaming" in some sort of argument before police arrived at the scene.
The business park is just south of the Interstate 95 interchange with Route 24.
The sheriff said Prince had a criminal record, but he didn't know the extent of it. According to online court records, Prince lived in Elkton -- about 35 miles from the shooting scene -- as recently as last month.
Fox News Jake Gibson and The Associated Press contributed to this report.