Maryland Car Wreck Leads to Indoor Marijuana Farm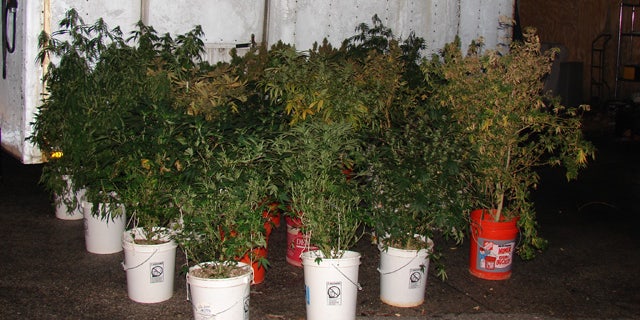 NEWYou can now listen to Fox News articles!
ELLICOTT CITY, Md. -- A Baltimore area man has more than just insurance claims to worry about after a car crashed into his home.
Police in Ellicott City say the crash revealed that 44-year-old Richard Marriott had an indoor marijuana farm.
Marriott and another person were uninjured when a BMW driven by 20-year-old Bryan Bolster crashed into Marriott's house and burst into flames on Dec. 10. Bolster died in the crash.
Howard County police say fire investigators were inspecting Marriott's home when they found the drugs. Police got a search warrant and found what they describe as an extensive growing operation, with nearly 20 large marijuana plants. Marriott was arrested and was being held Wednesday on $15,000 bond.