Married teacher mom, 38, accused of letting student touch her breasts behind Culver's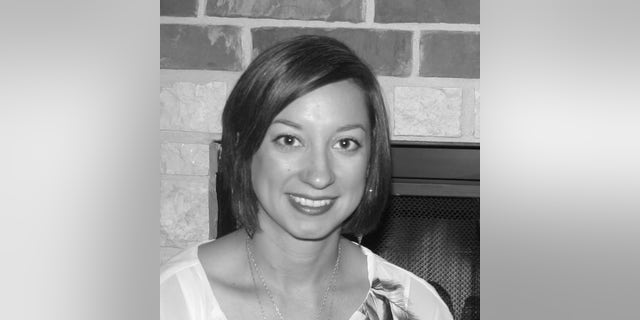 A high school teacher in Texas, arrested Thursday for allegedly having an inappropriate relationship with a student, reportedly let the victim touch her breasts behind a restaurant.
According to a police affidavit, Sara D'Spain, 38, a married mother with two children, admitted to police that she met the victim on Sept. 10 behind a Culver's restaurant, where the two reportedly kissed and the student touched her breasts over her clothing, the San Antonio Express-News reported.
She also reportedly told police that she spoke with the student through the social media app Snapchat and sent him pictures, although due to the quality of the photos, it's unclear to police what they were of.
ARKANSAS HIGH SCHOOL TEACHER, 25, SLEPT WITH 4 TEEN BOY STUDENTS, 2 IN SAME NIGHT, COPS SAY
A separate student was allegedly sent a photo of D'Spain in a bra, the NY Daily News reported.
According to the affadavit, D'Spain reportedly claimed that she had only sent the picture to a former student who no longer attended the school and she still kept in touch with.
A police officer then asked her if she had any personal contact with current students at the school, in which she admitted her present relationship, Express-News reported. The student in question reportedly confirmed the relationship to police.
D'Spain was arrested on Thursday and charged with having an improper relationship with a student. She was released after posting a $35,000 bond.
WIFE OF EX HS FOOTBALL COACH PLEADS GUILTY TO SEX WITH PLAYER
After the accusations came to light, school officials reportedly placed the teacher on indefinite administrative leave.
"These allegations are of behaviors that will not be tolerated in our school district and that are not indicative of our faculty and staff," Superintendent Mark J. Foust said.
Kerrville police said D'Spain was one of two teachers under investigation at the school, who were accused of having inappropriate relations with a student, the Express-News reported. The second investigation is reportedly still ongoing and that teacher was also placed on indefinite administrative leave.
Between 2016 and 2017, the Texas Education Agency reportedly opened at least 300 investigations into possible sexual relationships between educators and students, Express-News reported, the most in at least seven years.