Married middle school teacher, 27, arrested for sex romps with her underage boy student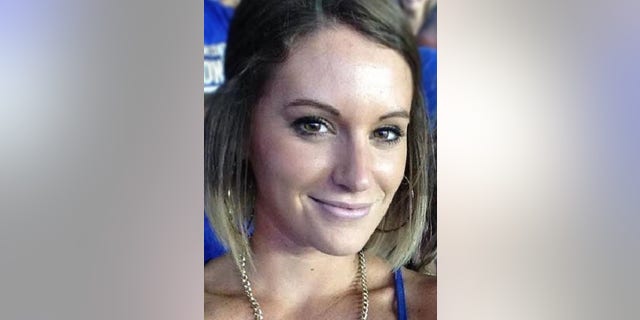 NEWYou can now listen to Fox News articles!
A married Kentucky teacher has been accused of sexually assaulting an underage student while working as a teacher at two different schools, reports said.
Lindsey Jarvis, 27, pleaded not guilty to two counts of rape on Monday. She also was charged with rape, sodomy and unlawful transaction with a minor in Woodward County last Wednesday.
Jarvis is accused of having a sexual relationship with the student under the age of 16 while she was a teacher at Woodford County Middle School and Veterans Park Elementary School, WKYT reported. She allegedly sodomized the student in May 2016 and had sexual intercourse with him a month later at Woodford County Middle School, where she worked since 2013. She resigned from her position at the school in June 2016.
NEW YORK THREESOME GONE WRONG: MURDER SUSPECT ARRESTED
Jarvis was then hired at Veterans Park Elementary School in Lexington in August 2016, where she allegedly continued her "romantic relationship" with the student. The student told police they had sexual intercourse, adding that there was evidence of their "relationship" on Jarvis' phone, according to WKYT.
Jarvis resigned from her position on Friday, the same day she was arrested.
Lisa Deffendall, a spokeswoman for Fayette County Schools, confirmed to The Sun that Jarvis had resigned.
"While we cannot comment on individual personnel issues, we can assure families and community members that we are aware of the matter. Our personnel protocols in a case like this would call for placing an employee on administrative leave pending resolution," Deffendall said.
Click here for more from The Sun.