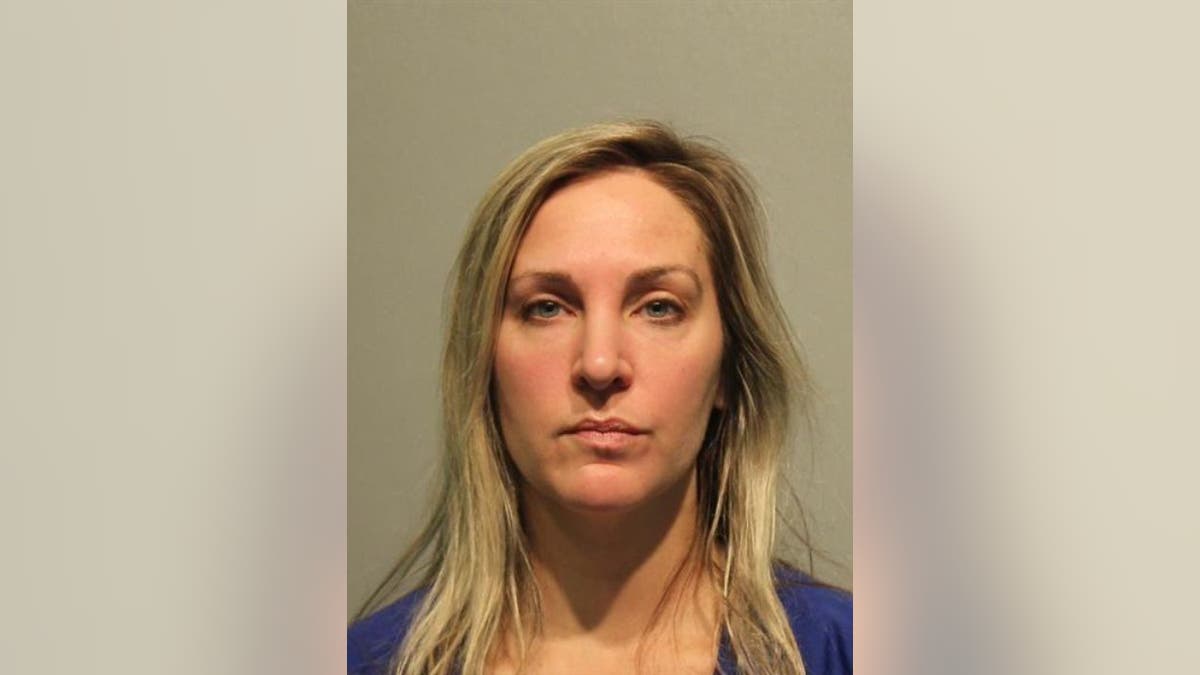 A Michigan mother held back tears Monday as she was sentenced to prison for luring two teenage boys by using Snapchat and then having sex with them -- incidents she called the "biggest regret" of her life.
Brooke Lajiness, 38, was sentenced to a minimum of four years and nine months in prison, according to MLive.com. The mother of two children could serve a maximum of 15 years in prison.
"This has been the biggest regret of my life," Lajiness said after her sentencing. "My family means everything to me, and I've caused them great pain for these regretful choices I have made."
ICE OFFICERS ARREST 32 SEX OFFENDERS ON LONG ISLAND AS PART OF 'OPERATION SOAR'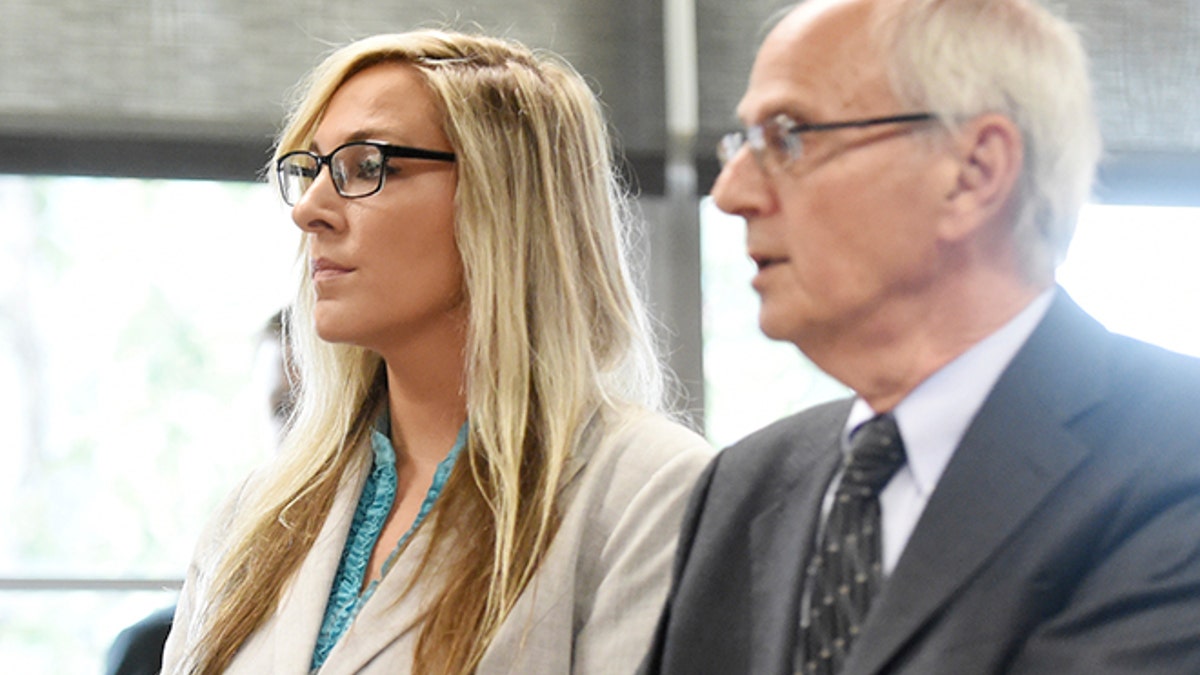 Lajiness lured the teenage boys, who were 14 and 15 at the time, by sending them naked pictures of herself on Snapchat and then having late-night sexual encounters near their parents' homes while sitting in her car, investigators said. The teens saw photos, including Lajiness in a bathtub performing sexual acts, and then met up with Lajiness for sex.
"You made a conscious effort on several occasions to make arrangements to meet my son," the mother of the 14-year-old boy wrote in her impact statement.
"Sneak out of your house, start your car, leave your husband and children at home and drive to my son's father's house, back into the driveway between midnight and 4 a.m., wait for my son to run the driveway, commit a crime and leave. Did you know that this was wrong? Did you ever worry about the harm you were doing to my son?" she continued.
Lajiness initially told Michigan State detectives she was "helping" the victim, but could not describe what was being done.
MANHUNT FOR WOMAN, 37, ACCUSED OF PERFORMING OBSCENE SEX ACT IN MCDONALD'S DINING ROOM
"The defendant had a hard time explaining, but stated she was helping him, 'release his whatever.' This is an incident that this is clearly a predator," Assistant Washtenaw County Prosecutor John Vella said in court.
Prosecutors requested Lajiness receive the harshest possible sentence for her crimes.
Vella also claimed Lajiness and her husband wrote letters to the judge that didn't blame Lajiness for the crimes, but blamed the victims, MLive.com reported. The husband wrote a letter that blamed the assaults on his wife's insomnia.
Lajiness pleaded guilty in June to third-degree criminal sexual conduct for oral sex, two counts of third-degree criminal sexual conduct for intercourse, one count of accosting a child for immoral purposes and one count of furnishing obscenity to children for sending nude photographs of herself to a minor.