Married 'Criss-Cross Bandit' suspects arrested in Arizona bank heists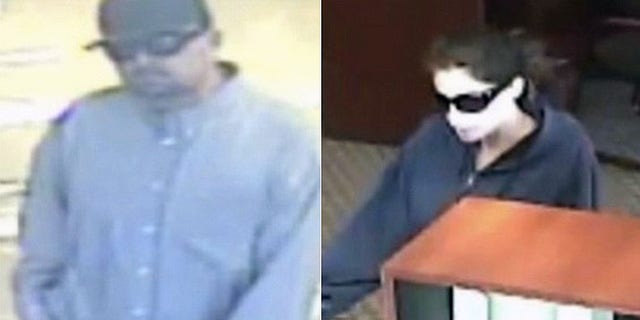 A married couple was arrested and charged in a string of Phoenix-area bank robberies that followed a specific pattern, the FBI revealed Wednesday.
A federal grand jury indicted Seitaro Kline, 39, and Carrie Kline, 34, on Sept. 4 in connection with nine heists that took place between November 2016 and July of this year. They also were charged with one count of conspiracy.
The couple were dubbed the "Criss-Cross Bandits" because each of them took turns carrying out the robberies. Each theft involved a demand note, followed by robber receiving what investigators called "a known amount of money" before escaping.
In a statement, FBI officials said additional charges against the couple may follow.
They added that the Klines recently were taken into custody without incident with help from the FBI in Albuquerque and the Yavapai County Sheriff's Office, but didn't provide an arrest date or any further details.
The Associated Press contributed to this report.