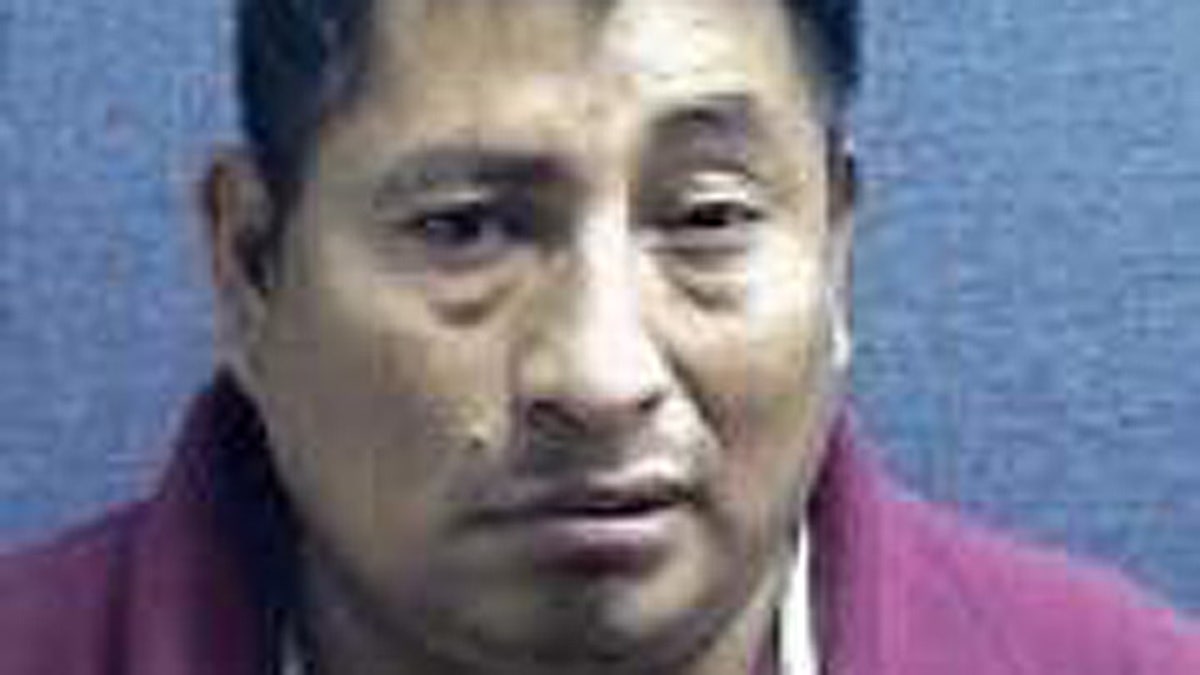 LOUISVILLE, Kentucky -- As a Marine's father awaits deportation to his native Guatemala for being an illegal immigrant, U.S. immigration officials are giving him a chance to prove he should be granted permanent residency in the United States.
"We're just asking for a day in court and ... if we get that, I have good feelings," said Ron Russell, lawyer for illegal immigrant Juan Andres, 41, who came to the United States as a teenager and whose son, a U.S. Marine, is heading to Afghanistan.
Russell said his client had until Thursday to file evidence with U.S. immigration officials to try to stop his deportation, according to The Courier-Journal of Louisville. Andres is being held in a jail in Boone County, Kentucky.
Russell said after the evidence is filed, Andres may get a chance to plead his case to a judge.
The evidence will include letters from Andres' five children, all of whom are U.S. citizens. One of them is Lance Cpl. Aspar Andres, who is scheduled to leave Sunday for his Marine camp, where he will await deployment to Afghanistan.
Juan Andres was arrested Dec. 9 when he accompanied a friend to an immigration office in Louisville to act as a translator.
An official in the office suspected Andres was not in the country legally, and Andres was arrested.
Russell said other letters supporting Andres have been written by friends and employers, as well as a county attorney and sheriff in one central Kentucky community where Andres has done agricultural work for years.
"He's got just a lot of people that think really highly of him," Russell said.
Russell said he had hoped immigration officials would give his client another week to prepare a petition signed by acquaintances, but he said he's glad they allowed him time to file anything.
He said it's fairly unusual for immigration officials to grant such a request. Russell said Andres could be granted a "green card" or permanent residency if immigration officials allow a hearing before a judge.
To get legal status, Andres would have to prove to the judge that he is of good moral character, has been in the country for 10 years and that deportation would create a hardship.
Russell said he believes Andres won't have any problem meeting the first two requirements. And he believes that Andres will clear the third hurdle because his children are citizens and he is the family's main breadwinner.