Marine's car window smashed, uniforms stolen weeks before Marine Corps ball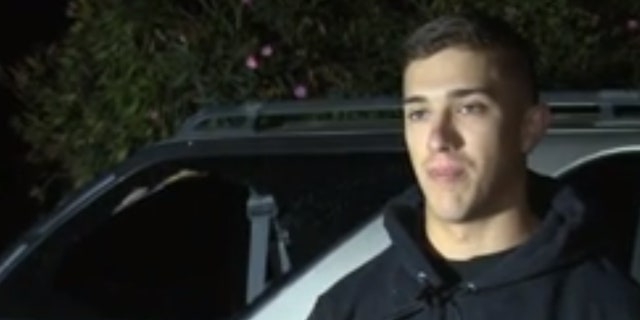 A Marine said he spent the night at a friend's house near the University of San Diego and woke up to find that his military uniforms were stolen from his car.
Hudson Columbe told FOX 5 San Diego he was too tired to drive back to Marine Corps Base Camp Pendleton last week after watching a college football game, and woke up the next morning to find the rear window of his SUV smashed in.
"I looked up and there was just glass. It was all shattered and then I looked and it was just empty," he said. "The uniforms were placed in a garment bag with the hangers."
Besides taking his service uniform, the thief also snatched his dress blues weeks before his Marine Corps ball.
MARINE'S 222-MILE HIKE A PERSONAL MISSION TO BRING AWARENESS TO MILITARY SUICIDE
The young Marine said there aren't a lot of opportunities to wear dress blues, and the uniforms are expensive.
"You can actually sell them to a pawn shop and they're worth a few hundred bucks," Columbe told FOX 5.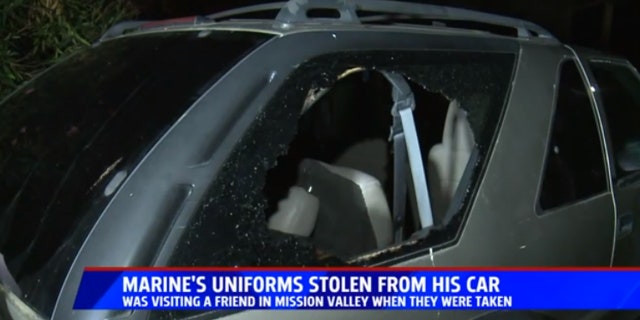 Despite a recent string of bad luck and mounting bills to pay for the damage, Columbe is trying to remain positive and hopes someone contacts San Diego Police with more information.
"If they did sell them hopefully they went to good use, got them a room for a night," he said. "As long as nobody got hurt. I was always taught God works in mysterious ways so I'm putting my full trust in God."