Marine who vanished in Iraq, wound up in Lebanon to be tried on charges including desertion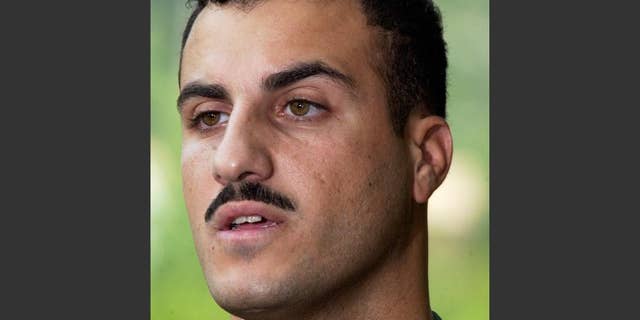 NEWYou can now listen to Fox News articles!
RALEIGH, N.C. – A U.S. Marine who vanished in Iraq and later wound up in Lebanon will be on trial in military court on desertion and other charges.
A news release Friday says a Marine general has referred 34-year-old Cpl. Wassef Hassoun for a general court-martial. No date has been set.
The case began in June 2004 when Hassoun disappeared from a base in Fallujah, Iraq. He later appeared in as a captive in a photo purported to be taken by insurgents. A few days later, he wound up in Lebanon and was brought home to the U.S. before disappearing a second time.
His defense attorney has said that during the second disappearance he was prevented from leaving Lebanon during court proceedings there. Civilian attorney Haytham Faraj has said the case against Hassoun is almost entirely circumstantial.