Marine vet on lunch break fatally shoots suspected store robber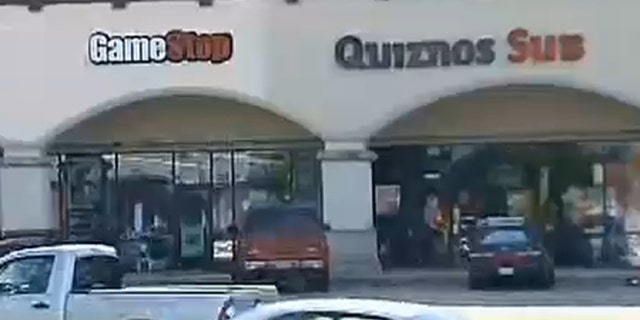 NEWYou can now listen to Fox News articles!
A Marine veteran taking a lunch break in Houston on Thursday fatally shot one of two suspects police say were robbing a video game store at a popular shopping center, MyFoxHouston.com reports.
The veteran, who was identified as a 28-year-old male, was eating lunch at a Quiznos when police say he saw two suspects get out of a car with bandanas over their faces. One reportedly made it out of the store with a handful of games.
The veteran, who has a concealed handgun license, went to his pickup truck, got his pistol and told bystanders to call 911, the Houston Chronicle reports. One suspect was still inside the store at the time, trying to get money from customers, the report said. When they exited, one suspect raised his gun at the veteran, who was taking cover behind his truck, and the two reportedly exchanged fire.
Police said 10 shots were exchanged, one fatally striking one of the suspects. The other suspect dropped the video games and made a run for it, the report said. He was later caught at a fast food restaurant.
Click for more from MyFoxHouston.com.