Marine tried to carjack tour bus near White House, cops say
A Marine was arrested after he attempted to carjack a double-decker tour bus full of tourists near the White House late Sunday, police said.
Washington D.C. police told FOX 5 the suspect, identified as 24-year-old Tyler Jackson, has been charged with simple assault, unarmed carjacking, failure to obey and resisting arrest.
Police said the incident happened around 8 p.m., when the bus was stopped and nearly 60 people were on the top deck observing the White House. Jackson screamed at the bus driver, ran onto the bus and began beating the driver, witnesses and the driver told FOX 5.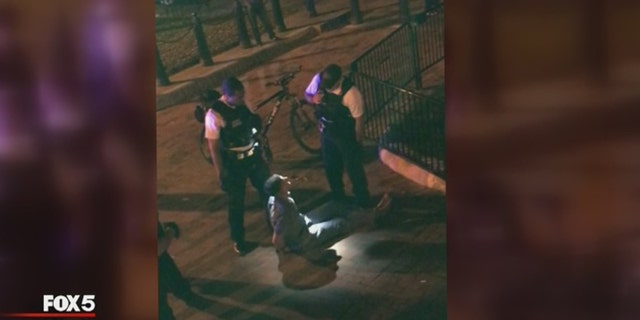 The driver, who asked to remain anonymous, said Jackson yelled, "get out of here" and struck her multiple times in the face and head. She said she had no idea why Jackson attacked her.
Some tourists from the top deck rushed down to help the diver, who was taken to the hospital, police said.
Craig Ludwig, who captured Jackson's arrest on his cell phone, told FOX 5 none of the tourists on the bus saw the attack because everyone was on the top level taking pictures.
"We heard the bus driver starting to yell that there was somebody attacking her," Ludwig said.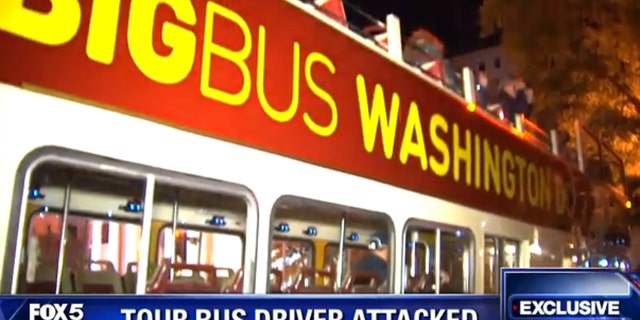 The U.S. Secret Service arrived at the scene within minutes and arrested Jackson, who was later turned over to D.C. police. FOX 5 confirmed Jackson is a sergeant in the U.S. Marine Corps and is based at Marine Corps Base Quantico in Virginia.
Big Bus Washington D.C. told FOX 5 in a statement this was the first time one of their drivers has been attacked.
"We can confirm that the unfortunate event did happen during our night tour on Sunday evening. As expected the driver remains in a state of shock, but fortunately in good condition. We are incredibly appreciative of the quick response by the authorities," the company said. "The safety of our team members and guests is incredibly important to us, our buses do include on-board cameras, and we will continue to work with the authorities as the investigation continues."
Jackson is scheduled to be back in court on Nov. 13.