Marine, 23, fatally stabbed in Hawaii was 'beloved' member of unit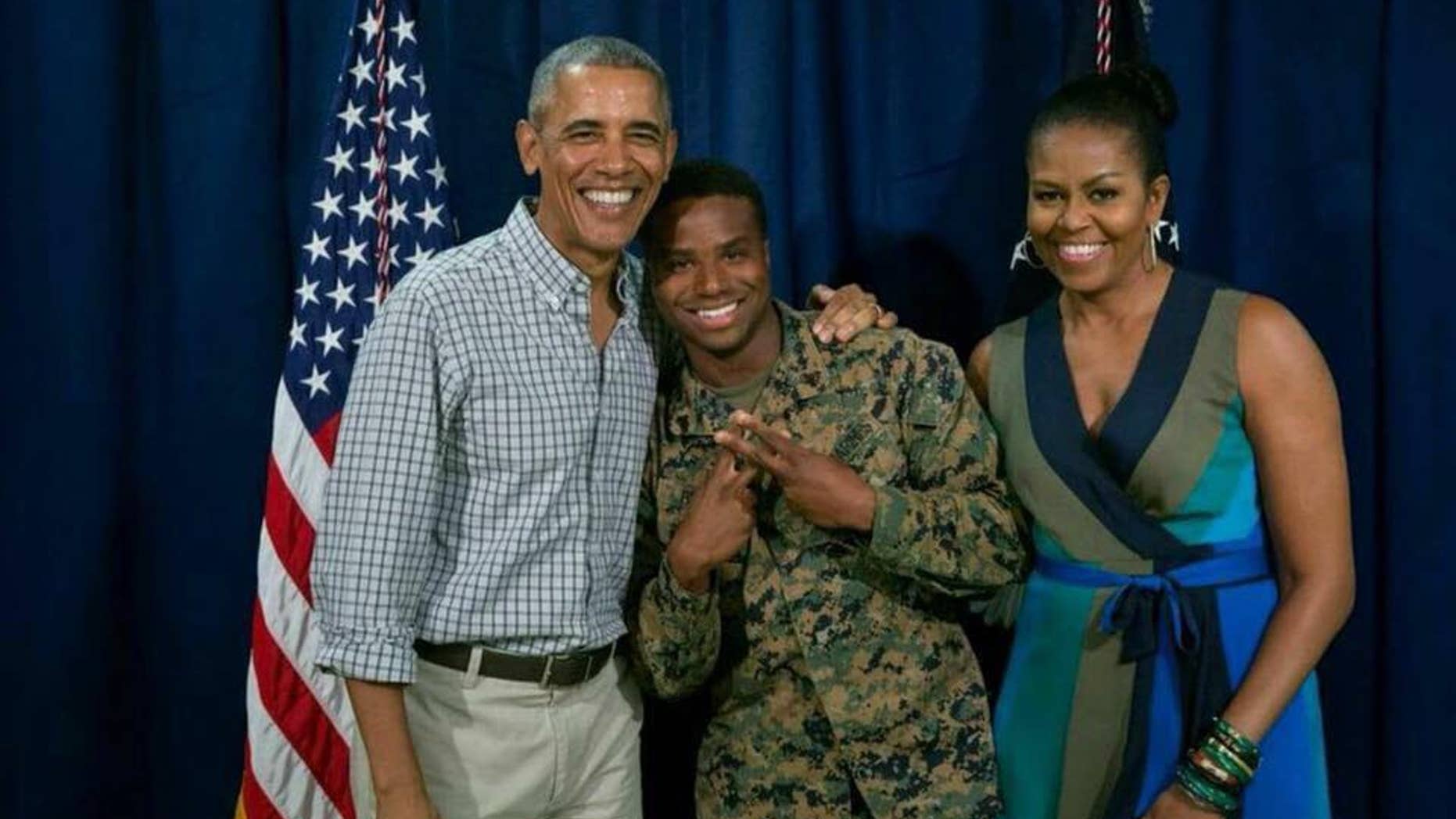 A 23-year-old marine was murdered in Wakiki early Saturday morning, suffering multiple stab wounds to his chest after a verbal altercation escalated to violence.
Sgt. William Brown, a Tennessee native and "beloved member" of his unit, was stabbed and killed after a dispute reportedly broke out at the corner of Kalakaua Ave. and Royal Hawaiian Ave. around 1 a.m. Saturday, Hawaii News Now reported.
Brown served as an 81 mm mortarman, 3rd Battalion, 3rd Marines, based on Marine Corps Base Hawaii in Kaneohe, a statement from the 3rd Marine Division said.
"Sergeant Brown was a beloved member of 3rd Battalion, 3rd Marines who had been with the unit for five years," Lt. Col. Steven Eastin, battalion commander, 3rd battalion, 3rd marines, said in a statement. "He had qualities we value in our Marine non-commissioned officers. His death is tragic and the battalion joins his family in grief. He will always be loved and remembered."
US-LED COALITION: SERVICE MEMBER KILLED IN EXPLOSION IN IRAQ
Brown's friends and family described him as a positive person with an optimistic attitude.
"He always put a smile on everyone's face because he always had a smile on his face," Elijah Estrada, a friend of Brown's, said. "He didn't let anything hold him down or break him down. He would push through."
Brown was stabbed multiple times in the chest after a verbal exchange escalated to a violent altercation, police said.. He was in critical condition when he was taken to the hospital, where he later died. His death was declared a homicide.
"It was random, a senseless act of violence that shouldn't have happened," Estrada said.
Capt. Walter Ozeki, with the Hawaii Police Department's Criminal Investigation Division, said there were multiple people at the scene of the altercation, but they quickly fled when the situation turned violent. Shortly after the incident, police said they located several suspects.
MARINE SURPRISES MOM AT REUNION AFTER BEING AWAY FOR TWO YEARS
Three people were arrested in the murder investigation, including 21-year-old Brad Aliska, a 16-year-old boy and a 15-year-old girl. Six other teens were arrested on different charges, but were subsequently released.
Brown's personal awards include the Marine Corps Good Conduct Medal, Korean Defense Service Medal, Global War on Terrorism Service Medal, National Defense Service Medal and two Sea Service Deployment Ribbons, the Marines said.