Man's year-long wedding proposal goes viral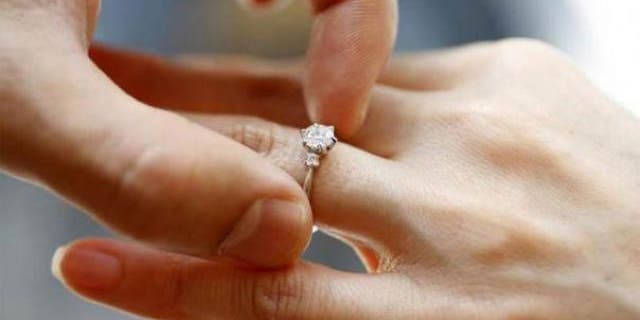 An Arizona's man's year-long wedding proposal – captured in a fifteen-minute video – has gone viral.
On Jan. 8, 2014, Scottsdale, Ariz., resident Dean Smith videotaped himself holding a whiteboard asking his girlfriend, Jennifer, to marry him.
Over the next 365 days, Smith held up similar messages on the whiteboard, while in his car, on a plane, holding his dog and even brushing his teeth.
Then, while the couple was vacationing in Aruba in January with Jennifer's family, she was escorted to a beach and shown the film, before being asked to turn around -- where Smith was waiting for her.
Smith asked Jennifer to be his wife, and she said yes. The video documenting the entire proposal has racked up more than 7 million views on YouTube.