Manhunt underway for man suspected of killing girlfriend, setting house on fire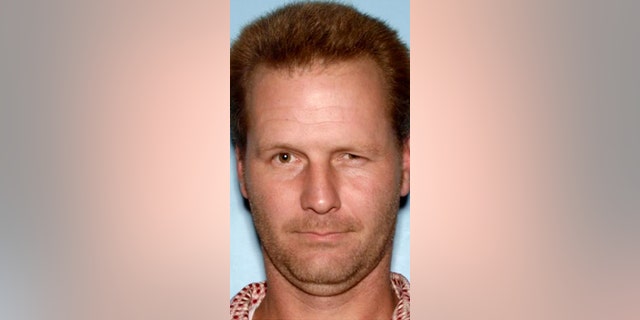 NEWYou can now listen to Fox News articles!
Police are searching for a man who they believe fatally shot his girlfriend and left her body in a burning Georgia house over the weekend.
Amber Holliman, 39, was found dead inside the burning home in Sandy Springs, about 16 miles north of Atlanta, on Saturday morning. The Fulton County Medical Examiner, who ruled the death a homicide, said she had blunt force trauma and a gunshot wound to her head, WXIA-TV reported.
Holliman and Patrick Nolan, who is being sought by police, lived at the home, Sgt. Sam Worsham, a police spokesman, told the Marietta Daily Journal. The two had been in a relationship for about 13 years, he said.
Police are searching for Nolan, who is believed to be armed and dangerous, Sandy Springs police said in a statement to Fox News. He is being charged with murder, aggravated assault with intent to murder and arson in the first degree.
A $10,000 reward is being offered by police for information that leads to his arrest and conviction, Worsham told Fox News.
Nolan, 43, could be driving a 2006 blue Ford Explorer with Georgia license plate tag PYZ1420, police said. He also could be traveling with a 160-pound Presa Canario dog.
Worsham said Nolan has connections in Colorado, Louisiana and Mississippi, but stressed that he could be anywhere. His last known location, according to the Daily Journal, was southern Louisiana.
Holliman's friends said she was planning to leave Nolan, a recovering alcoholic who recently began drinking again, the Sun Herald reported.
A native of Mississippi, Holliman was a single mother; her 18-year-old daughter had just graduated from high school and started working at The Rusty Nail restaurant with her mom.
"I keep wanting to call my mom and ask her what to do, and I can't," Holliman's daughter, Payton, told WSB-TV. "It was always me and her since I was little."
Payton Holliman said she considered Nolan to be her stepfather.
"We let him be a part of our family, and he took my whole family," she said. "I can't grieve yet until he's found. I can't do anything. I'm stuck just missing her, and I can't accept that she's gone or anything until I get justice for her."
Family friends have set up a GoFundMe account to help Payton Holliman with funeral costs, her college tuition and other financial needs.
Any information on where Nolan may be should be conveyed to Detective J.T. Williams at 404-456-9343, police said.