Manhunt launched for Mississippi man eyed in 2 killings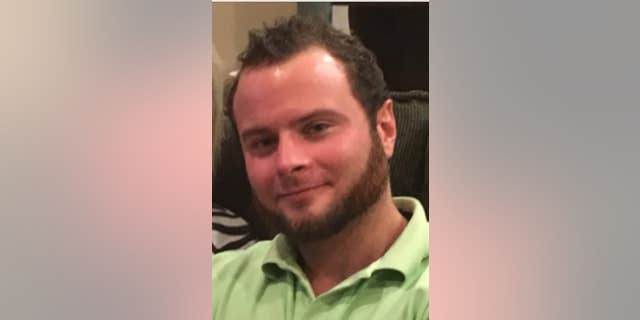 NEWYou can now listen to Fox News articles!
A nationwide manhunt was under way Monday for a man linked to two killings and an additional shooting in Mississippi, amid reports he's since crossed state lines.
MAN WOUNDED IN KANSAS BAR SHOOTING SPEAKS AT VIGIL: 'I WISH IT WAS A DREAM'
Alex Deaton, 28, was suspected of murdering his girlfriend and shooting a jogger in Rankin County, just east of Jackson, Fox 13 reported. He's also a person of interest in the shooting death of a woman at a church about an hour's drive away, according to law enforcement.
Deaton was wanted for aggravated assault and murder and was believed to be armed and dangerous, The Clarion-Ledger reported.
FBI SEARCHES HOME LINKED TO MURDER OF INDIANA TEENS, BUT NOTHING FOUND
He may have escaped to Oklahoma. Highway Patrol officers said he was spotted in Oklahoma City and his phone may have pinged in the Tulsa area, KWTV reported.
The body of his girlfriend, 30-year-old Heather Robinson, turned up in her home at the Vineyards Apartments on Friday, according to Mississippi Bureau of Investigation spokesman Warren Strain. He added that a jogger in the area said a white man with facial hair shot her in the leg from the driver's side window of a small, white SUV that morning.
Robinson's SUV -- a white 2012 GMC Acadia -- was missing, Strain said. Robinson reportedly was strangled.
"Something inside him appears to have snapped," Rankin County Sheriff Bryan Bailey told reporters. He did not say why Deaton may have done this.
In the meantime, investigators were looking into Deaton's possible role in the shooting death of 69-year-old Brenda Pinter, whose body was found Thursday night inside the office of Dixon Baptist Church in Neshoba County. Deaton had previously lived in that county, Sheriff Tommy Waddell told KNOE.
A white SUV had entered the parking lot and remained there for several minutes soon after Pinter had arrived at the church, Waddell said. He said no other vehicles drove up before Pinter's husband discovered her body.
Pinter had gone to the church to do some cleaning, the sheriff added.
Investigators did not reveal any specific links between Deaton and Pinter, or between Deaton and that church. They said nothing was stolen there, and the woman's purse was still on her car's front seat.
The jogger's condition was unclear. Officials did not name her.
Anyone with information on Deaton's whereabouts should contact CrimeStoppers, which is offering a $2,500 reward for information leading to his arrest, investigators added. They said the missing white SUV had a Mississippi Nurses Foundation license plate with the number F396 NF.
The U.S. Marshals Fugitive Task Force was assisting with the search, Fox 13 added.
The Associated Press contributed to this report.