Manhunt for suspect in deadly beating at Texas Walmart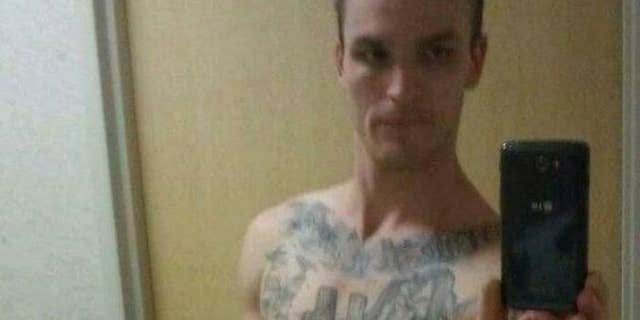 A suspect charged with murder in the beating death of a man at a Walmart in Texas is on the loose, police said Wednesday.
Michael Brandon Jemison, 29, allegedly struck the man in the head, and that man later died at the hospital.
DRAMATIC GUNFIGHT IN ARIZONA WALMART CAUGHT ON VIDEO
Police say the victim, Justin Jones, was with a friend inside the Tomball Walmart on Monday around 1 a.m. when he at some point engaged in conversation with the suspect.
The suspect then struck Jones, knocking him to the floor unconscious.
The suspect left the store and Jones was taken to Memorial Herman Hospital in the Woodlands where he was pronounced dead Monday at 3.56 p.m.
Investigators determined from acquaintances and witnesses that Jones and Jamison knew each other and had an ongoing dispute for some time.